News/Special Offers
Notecards, Birds of a Feather, by Alex Clark from the National Trust Online Shop
(February 04, 2015)
---
These notecards from the National Trust Online Shop have been designed by Alex Clark and they're great to have at home to drop friends and family, neighbours and anyone you want to send a note to. I think having a supply of notelets or notecards in the house is always useful - it saves having to buy cards one at a time; you can just keep the pack in a drawer and get one out as you need it.
Alex Clark has created these beautiful, fun bird illustrations exclusively for the National Trust.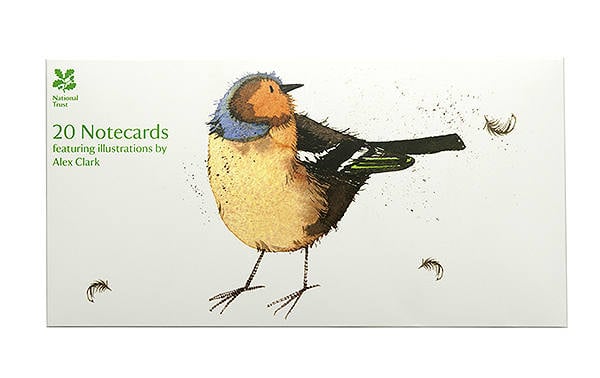 Buy this gift from the National Trust Online Shop
Only £6.00
These cards come in a pack of 20 notecards. There are 5 different designs, featuring a Nuthatch, a Robin, Blue Tits a Song Thrush and a Chaffinch and I think they're fun, quirky and different.
The National Trust is a conservation charity, and it works to preserve Britain's woodlands, marshes, coastal grasslands and cliffs, so choosing your note cards from their online shop is a great way to support their work for all our wellbeing, animals and people.