Pretty Spring Flowers Mug from Museum Selection
Posted on
Museum Selection is a great site to visit if you're looking for gifts for people who are into history, art and the past. It works with museums and galleries to offer a wonderful collection of gifts and cards, home and garden accessories, jewellery, clothing and gifts. Museums and organisations include The British Library, the Victoria and Albert Museum, the Royal Horticultural Society and the Metropolitan Museum of Art. The purchases you make from the website help support the respective organisation.
Anyway, I was having a browse this evening, as you do, and came across this really pretty Spring Flowers Mug (£11.99) with images of spring flowers on it.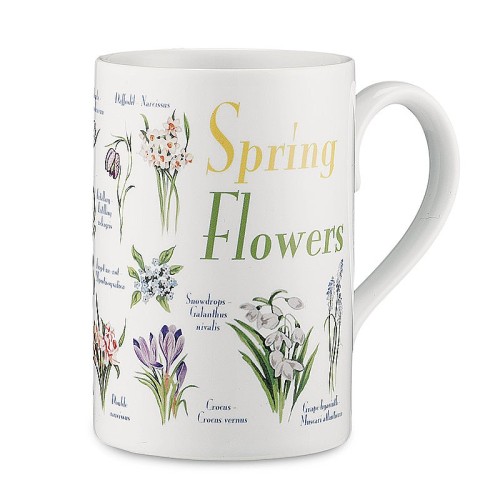 As my spring flowers are starting to make an appearance in the garden (much to my relief, because it means I put the bulbs in the right way up), I was very struck with this beautiful mug. It's 4 inches in height and it's been made exclusively for Museum Selection.
I've bought from Museum Selection before - a scarf for my sister, who was very pleased with it, as I was with the service they gave me; and I always enjoy looking through the brochures they send me as the products they have aren't those you'd normally find, so they do offer something a bit different. Anyway you can visit their website here and see what you think :-)