Modern Gardens from Great Magazines
Posted on
Great Magazines have a new magazine to add to their listings - Modern Gardens.
Every issue is full of ideas, inspiring and easy to maintain reader gardens, stylish trends, shopping hints and easy upcycling projects to help you create a more beautiful space.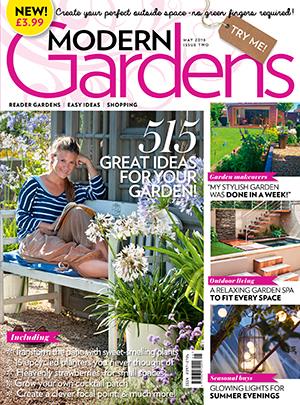 At the time I'm writing this blog, UK customers can enjoy a gift when you subscribe to Modern Gardens - either Sophie Conran Gardener's Pots or Sophie Conran Gardener's Pots. The offer closes 28 June 2016.
Click here for more info and to see the offer in greater detail