Emma Bridgewater produces Great Fire of London mug
Posted on
Those of you looking for a gift for a history lover, someone who loves London history or history generally may want to take a look at Emma Bridgewater's Great Fire of London half pint mug.
At the time, London was largely made of wood. In the Great Fire of London, over 13,000 homes, businesses and structures were destroyed in the fire, which raged on for 4 days. St Paul's was one structure which went up in the flames in 1666. London was rebuilt on a large scale following the fire.
Here's a picture of Emma Bridgewater's mug to commemorate the fire: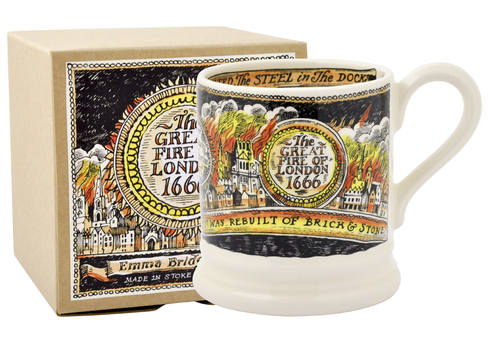 This mug costs £19.95. It's made from English Earthenware in Stoke on Trent.