Special offer on at Emma Bridgewater - Selected Mothers Day mugs just £14.95
Posted on
Those wonderful folk at Emma Bridgewater have a special offer on which finishes at midnight tonight, Monday 20 March 2017, just in time for Mother's Day which falls on Sunday 26 March 2017 in the UK.
They have selected Mothers Day mugs for just £14.95!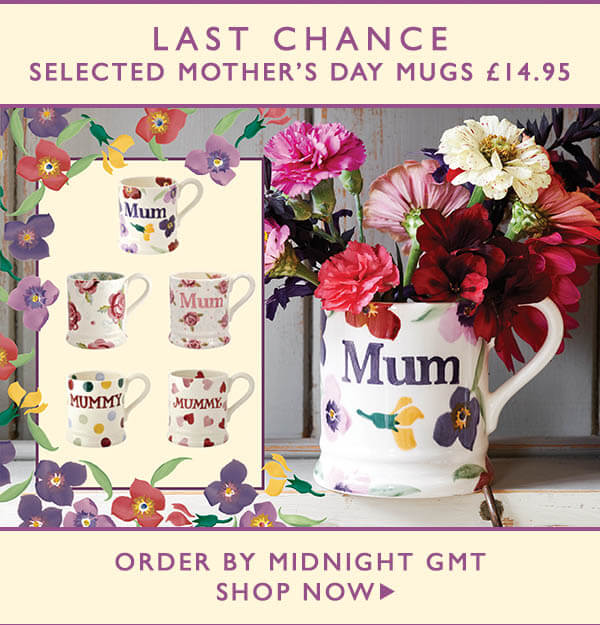 Standard delivery time for Mothers' Day is 2pm on 22 March 2017 but don't delay, click here for more details and to browse the mugs!