Fathers Day Gifts for Garden Lovers
Posted on
Here are a couple of gifts garden loving Dads can enjoy for Father's Day and thereafter - and a couple come with a personalised touch!
Tree2mydoor.com are to trees as florists are to flowers. Tree2mydoor.com send trees in the post, just as florists send flowers.
So Tree2mydoor.com (who I've used before and they are really good) have these personalised gifts which may be just the thing for Dads who love gardening and gardens...
There's a Personalised Head Gardener Polo Shirt - you can add your dad's name (up to 15 characters) and there are several sizes to choose from...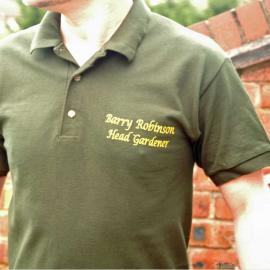 Personalised Head Gardener Polo Shirt for £18.90

And there are also a Personalised Garden Hand Tools Set for £23.50 with a hand trowel and a hand fork. You can have up to 3 initials engraved on the handle of each of these and I think they would make a lovely lasting gift for gardeners. They're certainly different!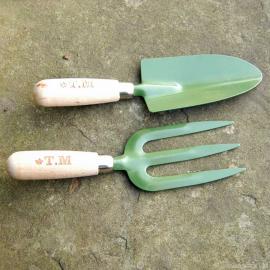 Personalised Garden Hand Tools Set


And for Dads who love gardens and a Gin & Tonic, why not treat them to a Lemon Tree? They can grow their own lemons for their G&Ts! Tree2mydoor.com have a Lemon Tree you can send for £49.99....