On World Ranger Day why not Adopt a Wildlife Guardian?
Posted on
Adoption gifts make for great gifts, especially for the person who has everything and would rather your hard-earned cash went to something meaningful.
The range of animals you can adopt is ever increasing - but here's a new idea for anyone looking for a gift for someone who loves and cares about nature and wildlife
Sponsor a Wildlife Guardian
You can do this from a number of wildlife charities. The David Shepherd Wildlife Foundation has such a scheme and you can sponsor a wildlife guardian for just £32 for the year.
Wildlife rangers or guardians put their lives on the line every time they go to work. They are working to protect endangered animals and their habitat, watching for signs of illegal activities such as poaching or illegal logging. In the last 10 years, it is estimated that over 1,000 wildlife rangers have been killed in the line of duty.
Wildlife rangers and guardians may also keep a record of wildlife sightings, help injured wildlife and contribute towards the picture of wildlife in the area. It depends from one charity or community to another what their role is.
The job of wildlife ranger or guardian also gives people work caring for wildlife and their habitats in their region, which also in turn encourages eco-tourism - there are wildlife there for visitors to enjoy!
So on World Ranger Day, I wanted to raise awareness of the option to make a donation or adopt/sponsor a wildlife ranger or guardian.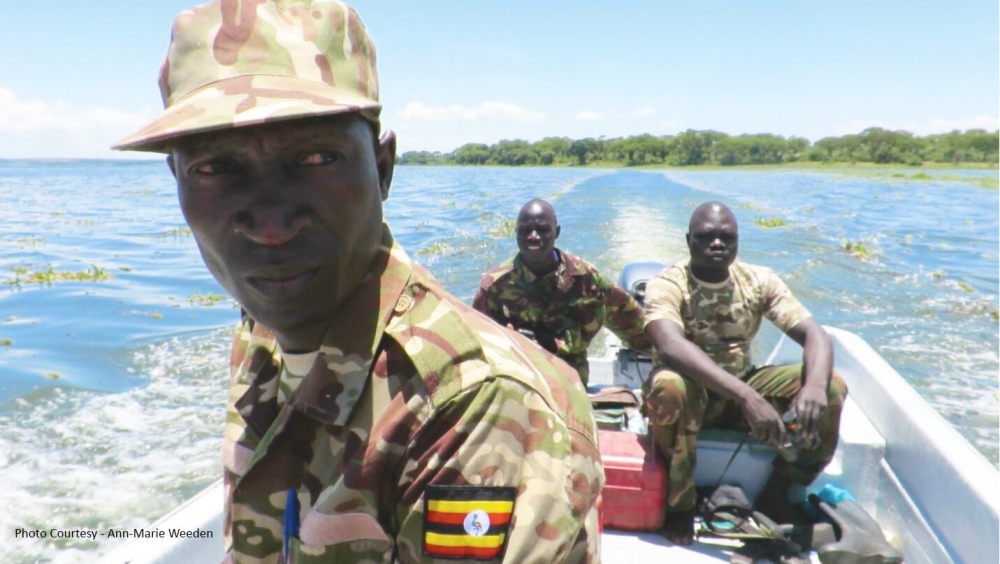 Sponsor a wildlife guardian with the David Shepherd Wildlife Foundation
Photo copyright Ann-Marie Weeden.