Gifts for those with dementia with Unforgettable.org
Posted on
Dementia is a terrible thing to watch a loved one go through. My father has vascular dementia and I've never known anything like it.
So it's helpful during times when you or a friend are trying to deal with a family member who has dementia to know that there are sources to help you get through to them and to give them comfort.
We found that Dad was often good at remembering things from long ago, and actually reminiscing about old times was a great way to get through to him and have a conversation.
They often say that when pets come to visit people in a home, residents start to talk about pets and animals they had who are now long gone, because they remember them and a great deal about them.
Unfogettable.org has a range of companion puppies which can be very soothing to people with dementia.
Unforgettable.org has a range of companion puppies for people with dementia. There's a range of breeds to choose from, such as the pug, labrador, beagle, Yorkie, Westie, Golden Retriever and Shih Tzu. Your loved one can cuddle these - they battery-operated mechanism so their stomach rises and falls as if they are an actually puppy having a nap.
So Unforgettable.org has some Memorabilia Packs to help people reminisce and look back over the years.
These cover different themes – such as the Moon Landing, Garden, Golden Age of Motoring, Women's War, 1960s Childhood, Beatlemania, Christmas, Seaside and the Many Happy Returns. Some packs cover a particular decade e.g. the 1950s or 1960s.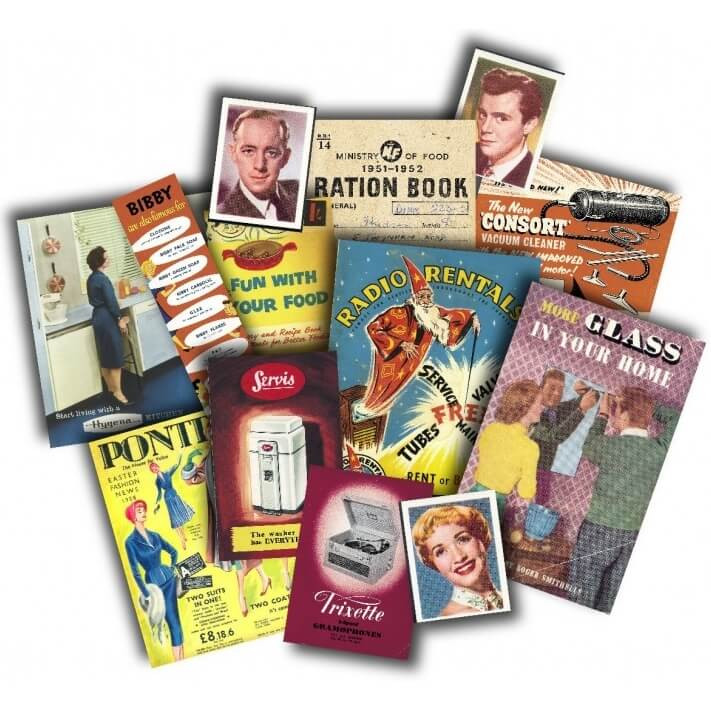 These can provide very good openings for discussion with other residents or family members, care staff and visitors generally as looking through the various items can help bring back memories and start a chat or discussion.
The Household Memorabilia Pack has for instance…
Ration Book
Radio Rentals brochure
Hygena Kitchen pamphlet
Food booklet
Ponting's fashion catalogue
Miscellaneous ephemera
1950's household names cards
Discover more about the Memorabilia gifts to help people reminisce here.
One of the good things about Unforgettable is that they give you an idea for the stage of the journey with dementia a product might be helpful for e.g. Mid/Late.
Do take a look at their products which range from helping in the journey with dementia whether it's early or late.
There's a 10% off all purchases for the whole of September 2018 (valid until 30 Setember 2018. Use the code SEPTEMBER10.