Up to 50% off 2019 Diaries at Paperchase! But how do you know which diary to buy that's right for you?
Posted on
It's a New Year and to make the most of it, it's worth being organised and planning ahead. It's also worth identifying what you want to achieve from the year - more time with friends and family? To try something new? To learn a new skill?
To make the most of our time, it's important to be organised! If you still haven't bought a diary yet, take a look at Paperchase. There are good things about procrastinating sometimes and one of those is that waiting a bit can lead to great offers!
Paperchase have up to 50% off diaries online & in-store, while stocks last. So this could be a good time to grab a diary.
However, not everyone likes the same style of diary. I know plenty of people who love pocket diaries that will fit into handbags or pockets; others prefer the A5 size, some go for A4 and a page a day. It's a very personal choice.
So Paperchase have a helpful guide to help you choose the diary that's right for you - you can take a look at it here.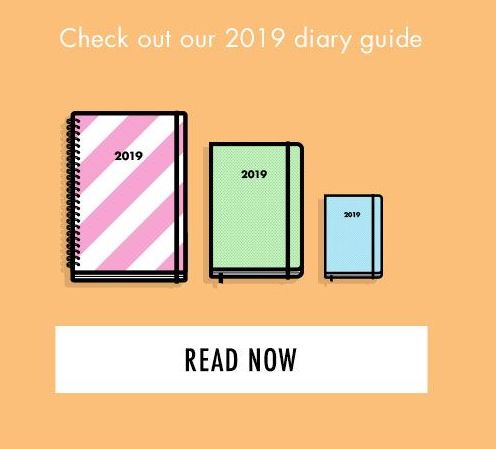 Paperchase say, Check out our 2019 diary guide!
This guide gives you an idea of the sorts of diaries available so that you can choose the one that's best for you.
The up to 50% offer is for a limited time only, and Paperchase reserves the right to withdraw this offer at any time.