Dinosaur gifts - lots of gifts on sale at the Natural History Museum
Posted on
Right, if you're looking for gifts for the young dinosaur fan in your life, take a look at the Natural History Museum's online shop. This could be a good time to do some early Christmas shopping (sorry).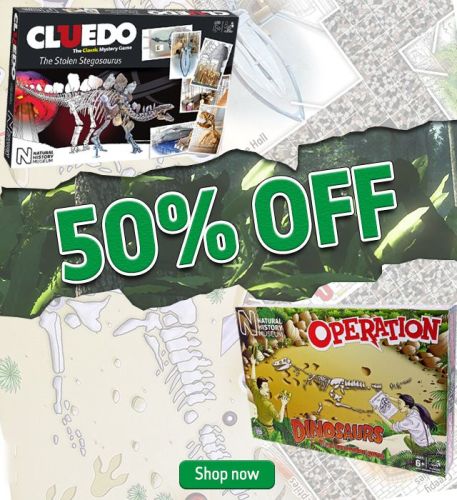 There's 50% off two games, Museum Operation Dinosaurs game (aged 6 plus) and Cluedo: The Stolen Stegosaurus board game (aged 8 plus) - both offers end on 7 September 2019.
There's a Museum Monopoly Dinosaurs game, too, but that's not on sale (recommended ages 8 plus).
There are also some delightful dinosaur gifts your little one should look adorable in - pyjamas, tops, t-shirts - and many are on sale at the moment, enabling you to save ££. Just choose the size you want from the and off you go!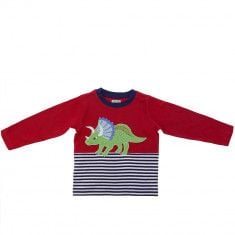 Lilly and Sid red stripy Triceratops applique top for kids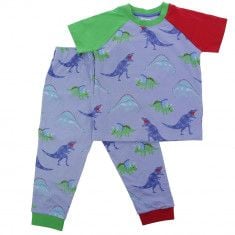 What about a pair of Lilly and Sid dinosaur pattern pyjamas? You need to buy the top and bottoms as different items, but aren't these gorgeous?
Head off to the Natural History Museum's sale page to unearth more information on these offers.