Buy tulip bulbs online with Thompson & Morgan and save yourself £££
Posted on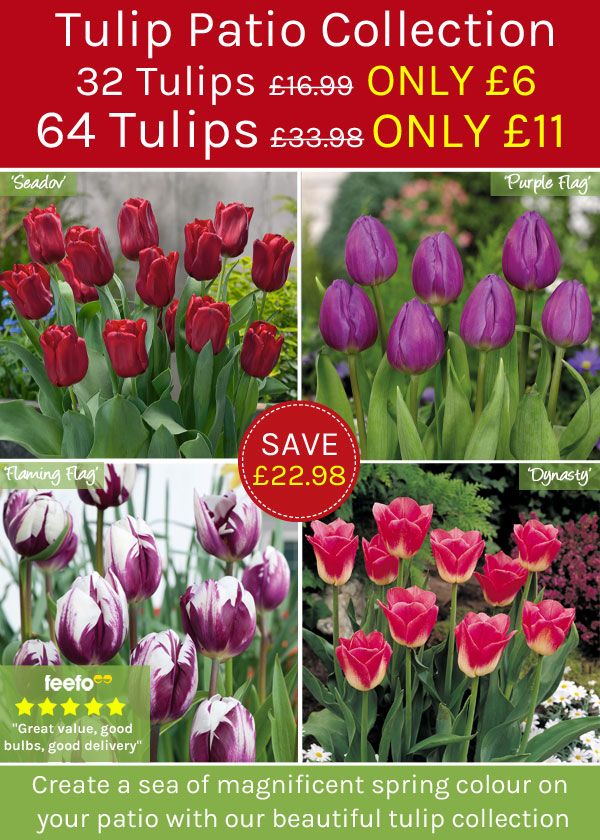 Treat yourself to Thompson & Morgan's Tulip Patio Collection!
Why not split the tulip bulbs with a friend if there are too many for your patio? This could be a great way to add colour to your day as you see your beautiful tulips out on the patio, adding cheer to the garden!
But they go in beds and borders as well as containers so you can create a gorgeous sea of colour to enjoy year after year.
Thompson & Morgan say they are easy to grow, they like the full sun and they are hardy :-)
64 tulip bulbs for just £11.00 instead of £33.98 (save £22.98)
32 tulip bulbs for only £6 instead of £16.99 so you can save yourself £10.99!
Or you can buy 40 tulip bulbs for £19.99
The bulbs are dispatched by the end of August.