Up Close to Tigers, Rhinos, Meerkats and Lemurs at Woburn Safari Park
Posted on
Do you know of someone who would love to get that bit closer to some of the animals at Woburn Safari Park in Bedfordshire?
Well, they can!
Virgin Experience Days now have Up Close Animal Encounters Encounters at Woburn. You can get Up Close to: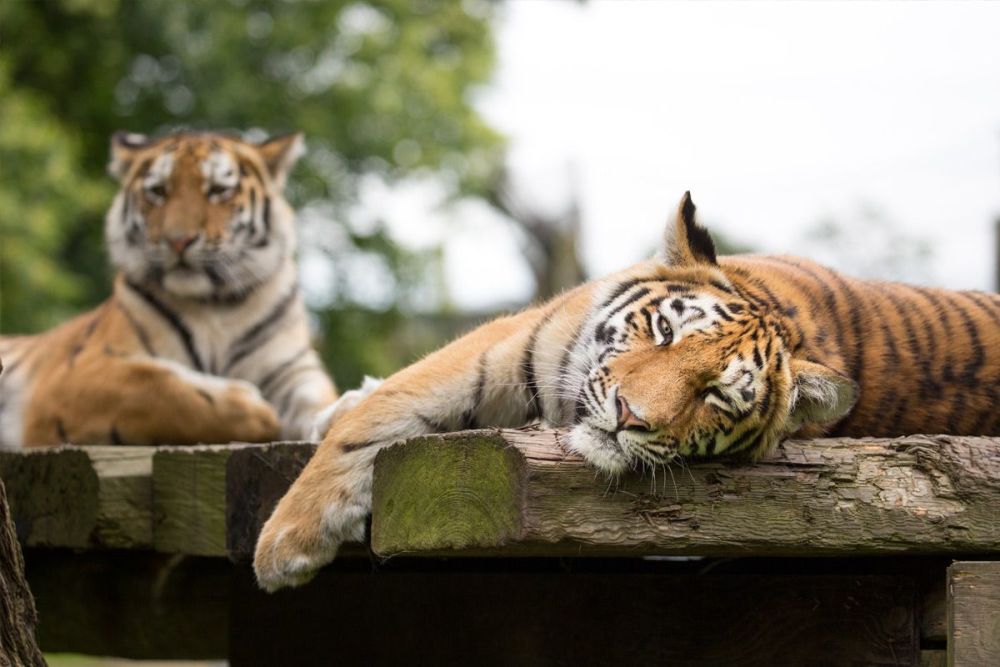 Tigers - get up close to Amur Tigers. They are extremely rare. Off you go in a 4x4 with a ranger, who'll take you to see the wonderful Amur Tiger. You'll spend 30 minutes in the park's tiger section - and get as close as is safe to one of the four beautiful Amur tigers. Your experience includes entry to the safari park for one person. This experience is for 1 person (£99) but there's one for two people available as well. For two people click here (£159))
Or would you prefer to get close up to one of the world's largest land mammals, the Rhino?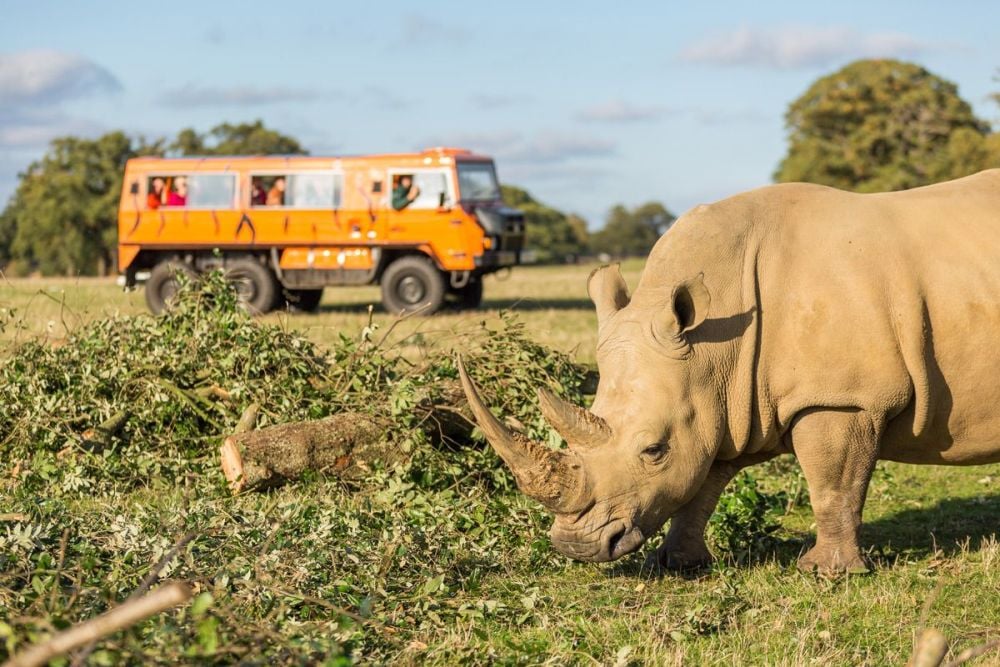 Again, you'll be heading off in a 4x4 to get closer to the park's two South African white rhinos, and you might get a peek inside the rhinos' house if there's one in there! Entry to the safari park is included. The experience is for one person (£99) but you can also get it for two people (£159)
Or what about an Up-Close Lemur Encounter?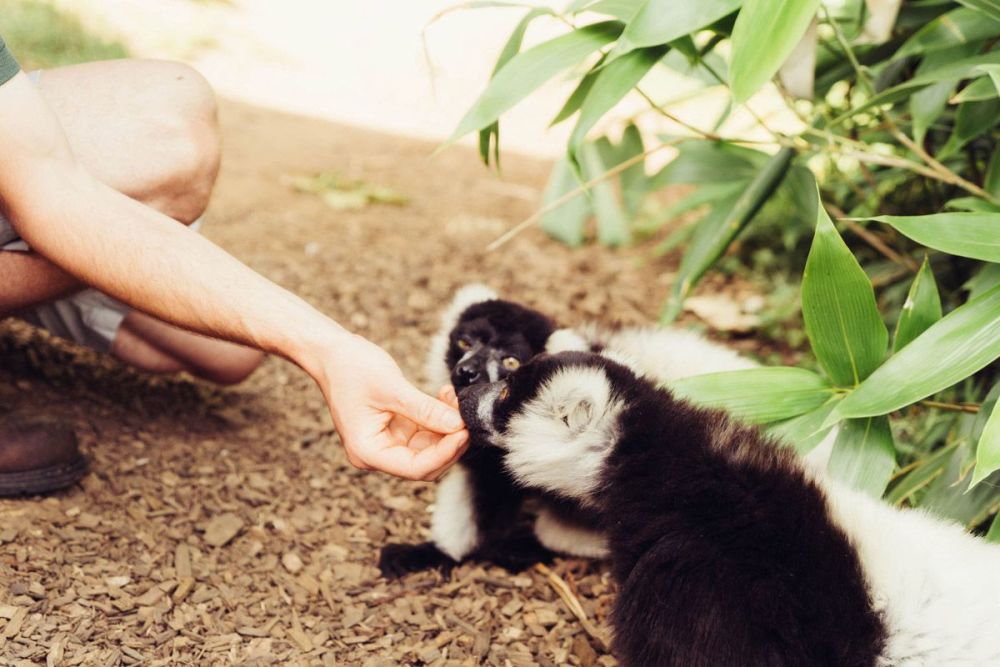 Look at those lemurs! Head off to find all four species of lemur in the park - be prepared to say hello! Your guide will be able to answer any questions you have about them, and if the lemurs are in a friendly mood, you might be able to pat and tickle them! Entry to the park is included for one person if you're buying the experience for one person (£99) or if you want an Up Close Lemur Encounter for two people, it's £159 and you get entry for them both.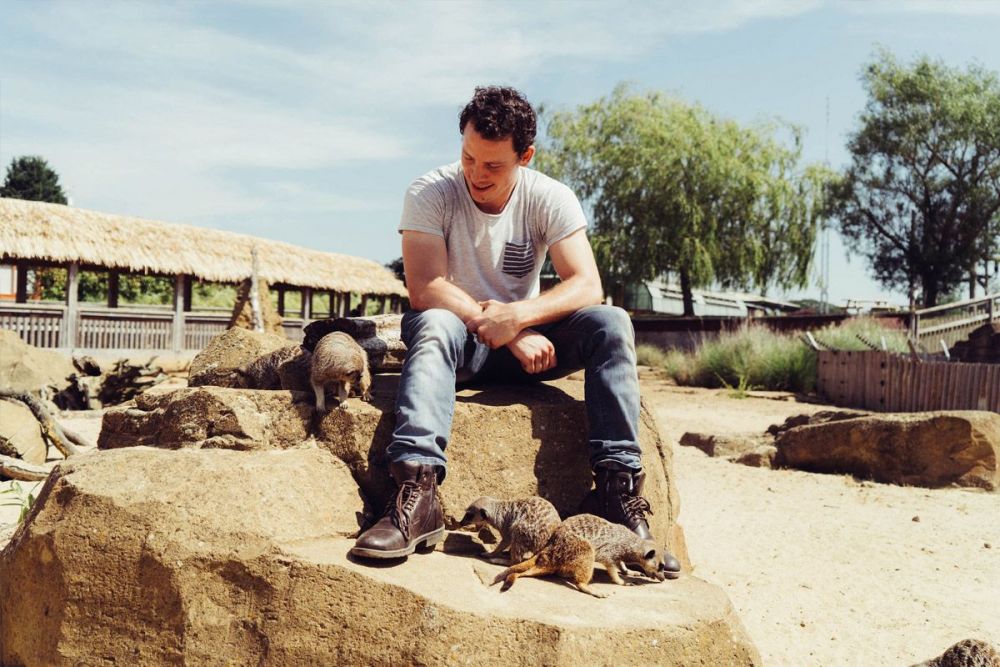 Or if you prefer the smaller animals, you could get closer still to a meerkat or two or more! Take a seat in the enclosure and the ranger will scatter food around you to encourage the meerkats to get close up. They may even use you to sit on! My father did something like this at Paradise Wildlife Park in Hertfordshire and one meerkat actually stuck his nose inside of Dad's jacket. You'll have 30 minutes with the meerkats and the keepers will answer any questions you've got. The experience includes entry to the safari park for one. All for £99 for one person or you can take a friend and do the experience for two (that's £159)
Obviously how close you get depends on the animals - you can't get too close to rhinos or tigers, for instance. But this could be a great gift for anyone who would like to find out more about them and get up closer! It's also a great chance to discover more about these animals from expert rangers.
Visit Virgin Experience Days to see more experiences at Woburn Safari Park