The Great British Bake Off is back on 27 August 2019
Posted on
Yippee! The Great British Bake Off is back on our screens, on Channel 4 now, of course.
The judges are Paul Hollywood and Prue Leith, and the presenters are Sandi Toksvig and Noel Fielding.
We kick off with Cake Week, and the first challenge is a fruit cake.
For many of us, childhood memories of baking will involve making simple cakes in the kitchen alongside Mum, and licking the spoon with delight - always the best bit!
So the programme starts on Channel 4 at 8pm on Tuesday 27 August 2019.
And here are some gift ideas for anyone who loves to bake or wants to give it more of a go!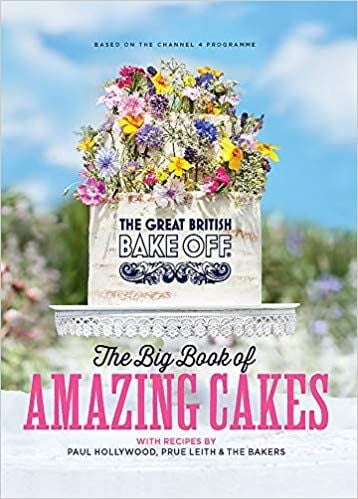 The Great British Bake Off, the Big Book of Amazing Cakes
from Amazon
Here's my recipe for a fruit cake which I've done for years - goodness knows where it came from, but I love it:
Chuck 4oz of caster sugar and 4oz of marge into a large mixing bowl and mix them until they form a sort of creamy mixture
Then you sift in 8oz of self raising flour, plus a heaped teaspoon of mixed ground spice.
Also you add 2 eggs and six tablespoons of milk
Stir all this together
Add 6oz of mixed dried fruit
Stick it all into a baking tin (I use either one of those rectangular ones or a circle one) and stick it it into the oven at about 160 degrees for roughly an hour. I check it after an hour and put a knife in at the deepest point - if the knife comes out clean, it's done. I get it out of the tin and put it on a wire rack to cool down.
Then I tuck in, with a nice cup of tea.
Lovely!
You can tell I'm not the world's best baker but I enjoy making this recipe. Luckily my husband doesn't eat cake, so I can eat it all myself!!!
If you prefer to let somebody else do all the work and the washing up, you could always treat yourself and a friend to Afternoon Tea. Virgin Experience Days have a vast range to choose from and indulge in..... just mouthwatering! Visit their website here