Great offers from Suttons for the garden - the Sedum Atlantis
Posted on
Suttons have got some great offers on, and here are a couple of them.
First, there's their Sedum Atlantis; it's drought resistant, you can put it in a small space and it attracts bees and butterflies. It flowers from July to September. And it was awarded Plant of the Year at the RHS Chelsea Flower Show!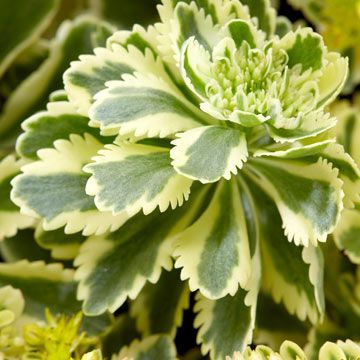 Sedum Atlantis - Chelsea Winner from Suttons
From £7.99.
Sedums store water in their fleshy leaves and stems and they can call on it when water is scarce, plus the waxy covering on the leaves reduces water evaporation. They have have a special mechanism which means that they can open hte pores on their leaves to transpire at night when it's cooler. All very clever!
What's more, it's happy in a hanging basket, a windox box or pots for indoor displays - and rockeries and borders! So it is really versatile!
Take a look at the Sedum Atlantis further on Suttons - it would make a great gift for any gardener because it will be happy in so many places!

Plus you could take advantage of this special offer on this Seaweed Feed & Protect Kit. Harmless to people, pets and the planet, this kit is a great way to keep your garden looking great.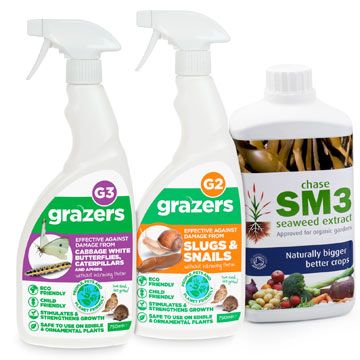 Seaweed Feed & Protect Kit
Save 31% - just £24.00 only from Suttons!
Harmless to people, pets and the planet!