Give bees and butterflies some flowers on your lawn!
Posted on
Want to put more colour into your garden and encourage bees and butterflies at the same time?
Get the garden looking natural again with beautiful wildflowers - you can bring the stunning English countryside into your garden!
Suttons Seeds have lots of Native British Wildflower Seeds for lawns, patio pots, window boxes, country hedgerows, areas next to ponds, shaded areas and woodland areas. You can create the perfect patch of naturalised flowers!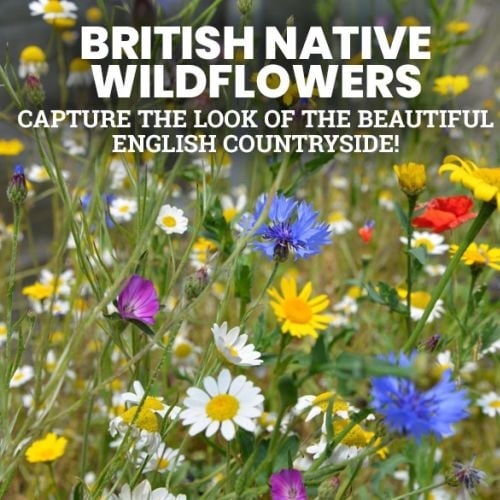 Sutton's seeds make it very easy to create your own corner of the English countryside in your garden box - or even in a patio pot, or a window box!
And bees and butterflies will love you - you'll be giving them a real treat!