Send a lemon tree - you can buy one online!
Posted on
Tree2mydoor.com have some lovely lemon tree gifts for anyone who loves lemons and fancies growing their own.
Their lemon trees grow in their nursery and they are planted into 5L pots and dispatched at a height of 60-70 cm, so they are large mature trees that are poised to produce lots of lovely fruit!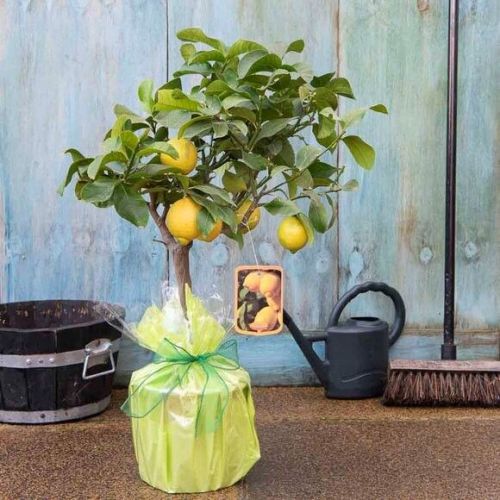 Each tree is hand-selected before dispatch and it's gift wrapped by their gardeners ready for delivery.
A lemon tree in the UK can fruit and flower in any season – it could produce fruit up to 4 times a year!
Lemons are full of vitamin C and they are great for adding to drinks. Many recipes need lemon too!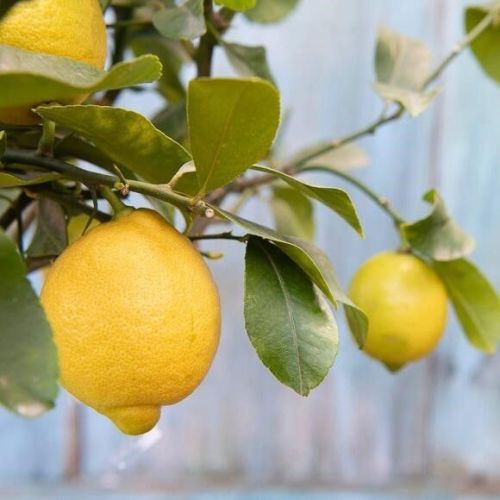 I use lemons for getting rid of the staining that occurs from drinking tea in bone china cups – it is incredible the impact they have. You just pour boiling water over a lemon slice in the mug you want to de-stain and leave it. Depending on how badly stained the mug is, you may need to leave it longer or re-do it.
If the leaves drop, Tree2mydoor say it's your lemon tree's way of saying something is wrong.
So:
Keep your lemon tree way from central heating and cold drafts – they don't like sudden temperature changes. They like bright, airy spaces such as conservatory that isn't heated.
Keep the compost moist but not waterlogged. Lemon trees don't like "wet feet" or to be too dry.
Give your lemon tree plenty of light – at least 6 hours of good sunlight every day