Send chocolates online from Cocoa Loco!
Posted on
West Sussex have some great locally grown companies and one of them is Cocoa Loco.
I discovered their rather gorgeous white chocolate buttons and treated myself during lockdown, and I have to say that I was very proud of myself - I managed to make a bag of them last more than a couple of days! What made them taste all the better was that they were palm oil free so didn't bite into the rainforest and destroy it.
Cocoa Loco's range is organic, it's fairtrade, hand-made and soy/palm oil free. They've got all sorts of chocolatey yummy delights - brownies, buttons, bars, chocolate making kits, hot chocolate, cookies, truffles and more. So you can really indulge. (Never mind buying a gift for a loved one who loves chocolate as well - treat yourself!)
Cocoa Loco has a range of Letter Box Friendly Chocolate Bars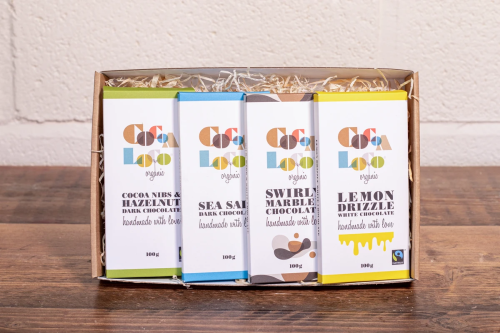 Cocoa Loco has a number of Letter Box Friendly Chocolate Bars
They've been ranked top by Ethical Consumer from a list of 90 chocolate companies. Now, I like Ethical Consumer. They rank companies for various ethics and they ask us all who we would like them to research next, what sector etc etc. You'll find their palm oil free list here - it's certainly getting longer and their worst ranked companies for palm oil use here. There are plenty of well known household names on the latter, I'm sorry to say.
Cocoa Loco also have a vegan friendly range plus they've got a range of gift boxes, going from small gift boxes to giant hampers.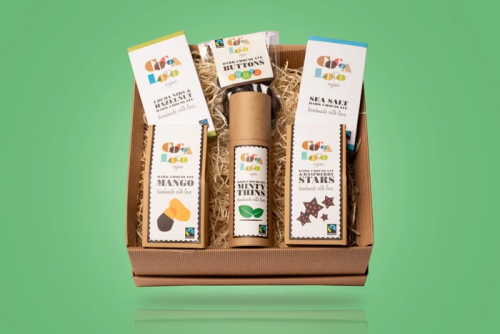 They've also got some Message Slabs with various messages on such as Happy Birthday, I Love You, Get Well Soon, You're a Star and Thinking of You. I think this is a lovely idea!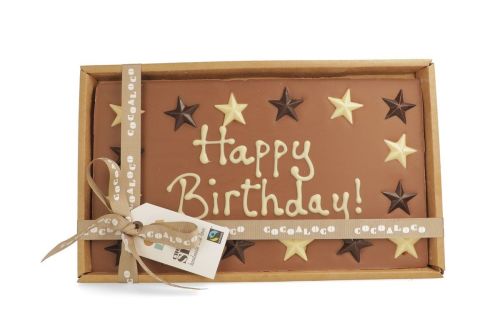 Send someone a palm oil free birthday chocolate bar!


There's lots to choose from - the most difficult bit is deciding what to indulge in - so head off to Cocoa Loco's website for some mouthwatering chocolate shopping!