Special offer from Boots on photos and photobooks until 31 August 2020
Posted on
If you're thinking it would be nice to have special moments captured on photos or in a photobook, this could be a good time to do it.
Boots have got special offers on both photos and photobooks until 31 August 2020 (though they are subject to availablility).
Special offer on prints...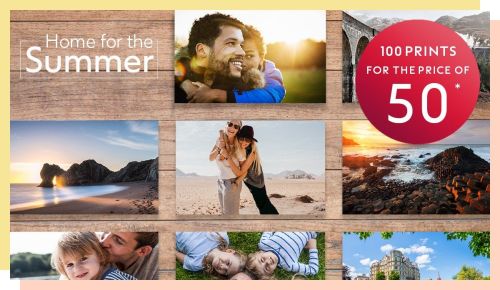 Get 100 standard 6x4" prints for just £7.50* using code 100PRINTS

Cewe Photobooks

Creating a photobook is a lovely thing to do, whether it's for yourself as a keepsake of memories to conserve, or as a present for loved ones. The lovely thing about photobooks is that they are unique - and you created them! I've done a couple now, and I love doing them and they give me a lot of pleasure looking back through them.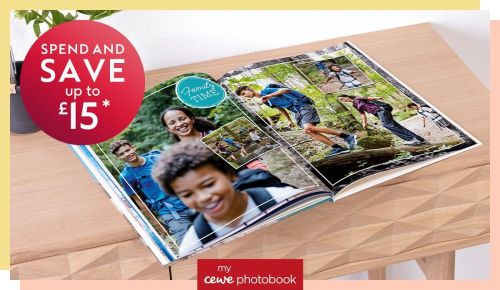 Save £5 when you spend £30* with code CPBSS5
Save £10 when you spend £45* with code CPBSS10
Save £15 when you spend £55* with code CPBSS15
Here are the T&CS:
100 Standard 6x4" Prints for the Price of 50
Offer entitles you to 100 standard 6x4" prints for the price of 50 (£7.50) using offer code 100PRINTS. Offer ends 11pm 31st August 2020. Postage and Packaging charges apply. Offer is subject to availability. Offer is valid for customers ordering in the UK and cannot be used in conjunction with any other bootsphoto.com offer.

CEWE PHOTOBOOK Spend and Save Offer:
Offer entitles you to save £5 when you spend £30 using offer code CPBSS5, save £10 when you spend £45 using code CPBSS10 or save £15 when you spend £55 using code CPBSS15 in a single transaction. Offer ends 11pm 31st August 2020. Postage and Packaging charges apply. Offer is subject to availability. Offer is valid for customers ordering in the UK and cannot be used in conjunction with any other bootsphoto.com offer