3 for 2 on (almost) all things pottery at Emma Bridgewater
Posted on
Just in time for Christmas and Black Friday, Emma Bridgewater has a wonderful 3 for 2 offer on (almost) all things pottery!
It excludes personalised pottery, but nonetheless, the offer gives you a chance to buy a couple of Christmas presents and even treat yourself, and to get something special for the Christmas dinner table this year!
Heavy crops of berries suggest there's a hard winter ahead so there's just a smattering of berries on this mug for crisp but not too cold days ahead!
I love this half pint mug featuring the colourful robins in the snow!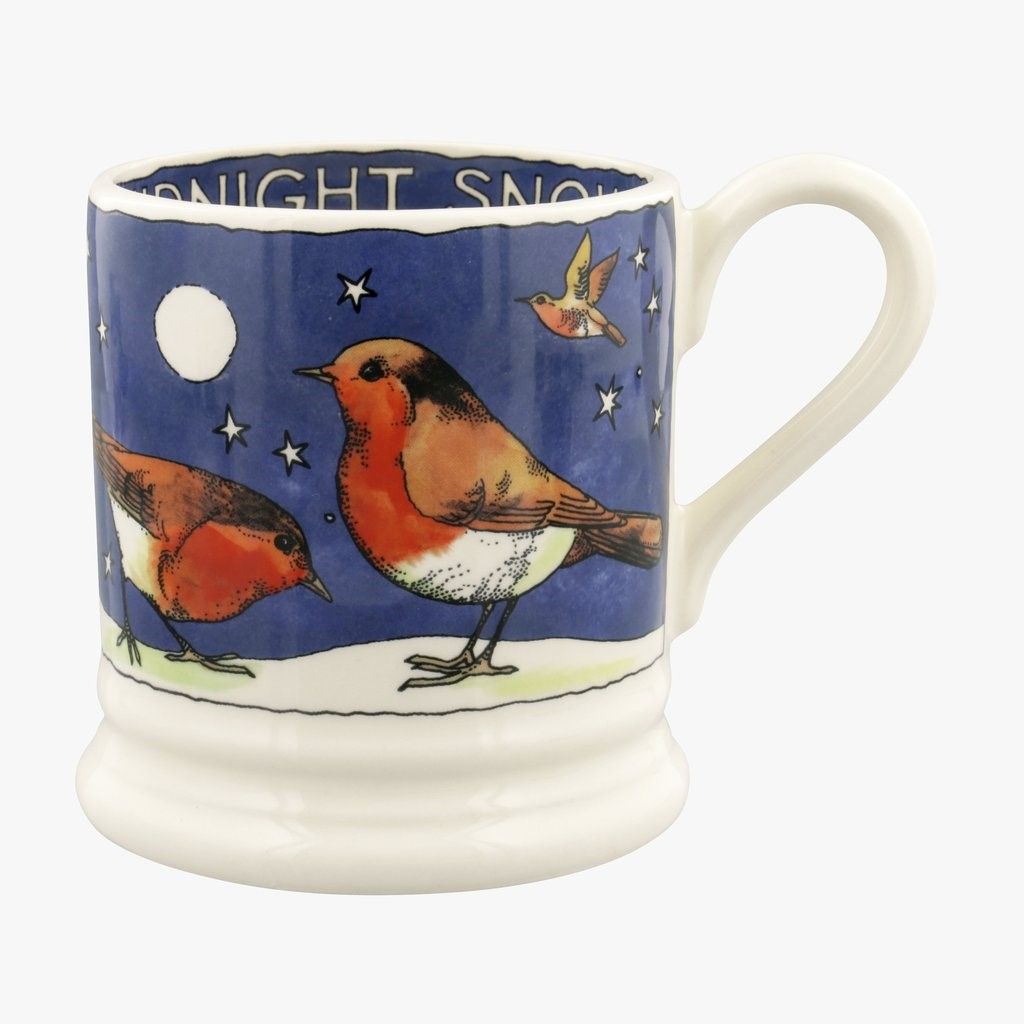 Visit Emma Bridgewater's website to find out more!

T&Cs for 3 for 2 on Pottery (excludes personalised)
Offer launches at 9am 18th November 2020, ends 23 November 2020
At least 3 eligible items must be added to the basket for the offer to work.
The cheapest item will be free
Exclusions apply to: personalised, products already subject to a discount; Outlet, seconds & discontinued products; Charity mugs (RAF Mug, Royal British Legion Mug, Action Oak).
Emma Bridgewater reserve the right to end offers and promotions early at our discretion
Emma Bridgewater reserve the right to extend offers and promotions at our discretion
Offers and discounts cannot be added retrospectively to an order.
More than one offer cannot be added to the basket at checkout unless specified.