What about giving a Mini Potted Christmas Tree?
Posted on
Here's a gift with a difference for the home this Christmas – how about a Mini-Potted Christmas Tree from Tree2mydoor!
It's perfect for bedrooms, flats, offices, desks….
What's more, when the new year starts, you can plant the tree outside into the garden and then enjoy it the Christmas afterwards! So it's a gift that keeps on giving!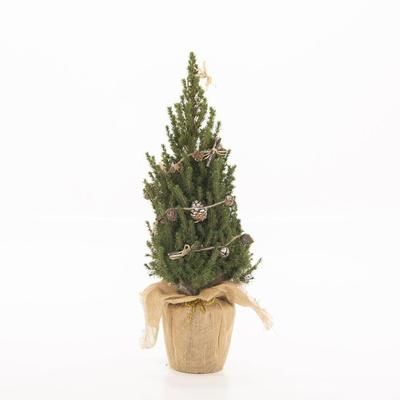 Send a mini potted Christmas Tree with Tree2mydoor.com
£24.99


The tree is rustic and simple and it's wrapped in hessian with a string of decorations.
When it arrives, it's about 50 to 60cm in height (that's about to 1 and a half to 2 feet), and it's in a 19cm pot that's gift wrapped in hessian.
You can add an additional gift card, too when you send the tree.