2022 Calendar for Horse Lovers
Posted on

Earlier this year, I treated myself to a horse adoption.
I adopted three horses from The Horse Trust. They haven't come to live with me, I hasten to add; our garden would not even be big enough for a minitiature Shetland pony, never mind any horse that was bigger.
But The Horse Trust has a Sponsor a Resident scheme, with lots of different horses and ponies you can adopt, either for yourself or as a gift, to help them with the upkeep of all the equines in their care. There are three different levels of the scheme, starting out with Bronze at £3 a month. I went for the £10 a month scheme (the Gold level) because I just love horses and wanted to do something to help.
With the Gold Scheme, I received a Horse Trust Calendar and mine has arrived in the post. And it is wonderful! I'm so pleased with it. The quality of the paper is really good, and I can hang it on the wall; I'm just trying to decide where.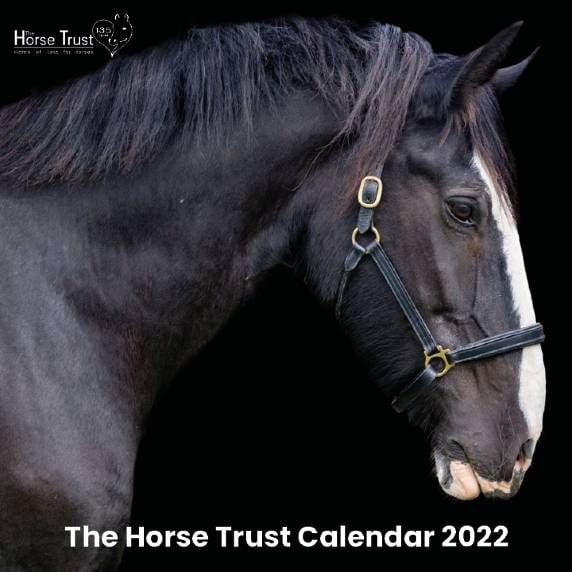 This is a great gift for any horse lover - The Horse Trust's 2022 Calendar
image ©The Horse Trust
So if you're looking for a gift for a horse lover, please take a look at the Horst Trust's shop. They have Christmas gifts as well as the calendar, and Christmas cards, and many of those horses, ponies and donkeys featured are now at the Trust in their wonderful care.


About The Horse Trust
The Horse Trust's Home of Rest for Horses has specialised in giving retirement and respite for working horses and ponies for 135 years. Many of them have served in the Police, the Army or with charities which use ponies and horses to help people. And of course they also give sanctuary to those who have suffered from neglect or cruelty, and who need specialist treatment and care.
They have Working Horses, Army Horses, Royal Mews Horses, Military Horses, and Police Horses, all of whom have helped serve the nation. They all deserve a good retirement, well cared for and loved.
So if you're looking for a gift for a horse lover, please gallop away to look at The Horse Trust's 2022 Calendar! Your gift will really help look after these hard-working horses, ponies and donkeys.