Send a Festive Poinsettia or a mini Christmas tree!
Posted on
Those fabulous folk at Flying Flowers in Jersey have delightful blooms you could send loved ones from their website - and these include a Festive Poinsettia and a mini Christmas tree!
Sometimes you just need to send flowers - to give people something cheerful to look at as they pass through a room in a house, or to brighten up a corner. And Flying Flowers have some gorgeous flowers and arrangements, plants and hampers to choose from. They even have a gift subscription so you could send someone flowers through the post on a regular basis.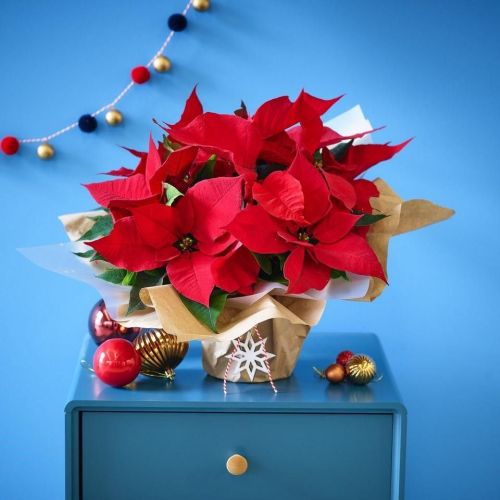 There's a Festive Poinsettia - such a beautiful colour!
For £28.00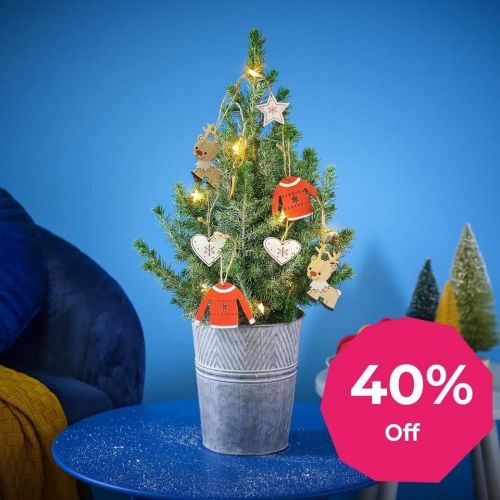 This is Home for Christmas.
It comes with traditional decorations - including mini Christmas jumpers! -
and battery operated lights, so it's easy to decorate.
Just the thing for the office or a home office to brighten up a desk!
It was £37.00, and it's now £22.20!
Find out more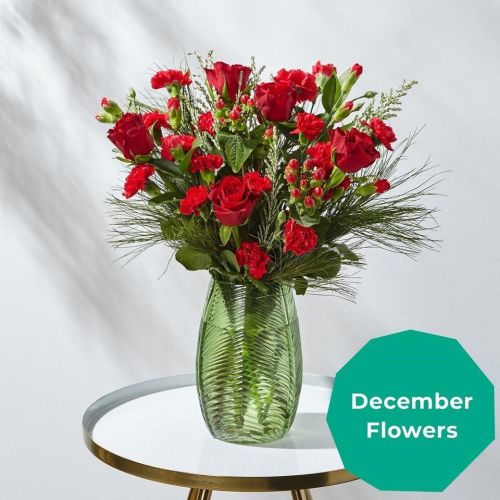 How about the Christmas Blooms of the Month?
These have Flying Flowers' favourite seasonal flowers.
From £28.00
Visit Flying Flowers' website here -
they've got lots to choose from!