Take a look at Emma Bridgewater's Lovebirds Collection
Posted on
Just in time for Valentine's Day, Emma Bridgewater has launched her Spring Collection with new products in the gorgeous Lovebirds collection! And there's 20% off Valentine's gifts - many of the Lovebirds and Pink Hearts collections are included in it - and collectors can have an extra 5% (you need to log in).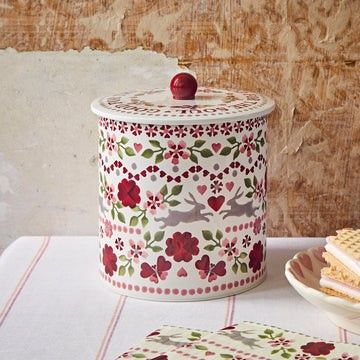 There's a biscuit barrel for £16.00 (normally £20.00)
There are a number of different types of products in this new collection, starting with pretty Lovebirds napkins for £3.95.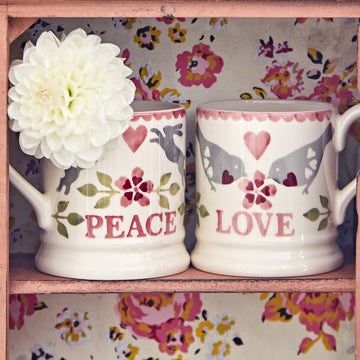 This is the Lovebirds Set Of 2 1/2 Pint Mugs
for £36.80 (normally £46.00)


There's also a pretty shallow tin, plates of different sizes (such as 6 and a half inch, 8 and a half inch and 10 inch, there's a cocoa mug, a medium fluted dish and medium fluted bowl, and a small old bowl. Many of these are in the 20% sale, some aren't.
Ther are also mugs, of course, in different sizes - plus a tea pot, a tea towel, and a set of 3 rounde cake tins, and a round tray. You've also got a set of three round caddies.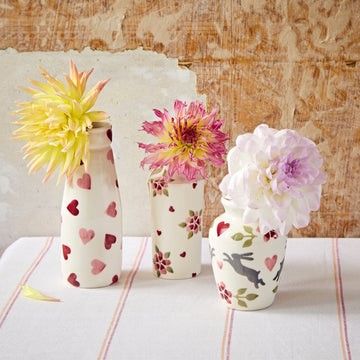 These are the Lovebirds Set Of 3 Vases for £40.00
(normally £50.00)
Some of the Pink Hearts products are also included such as this very pretty Pink Hearts Half Pint Jug: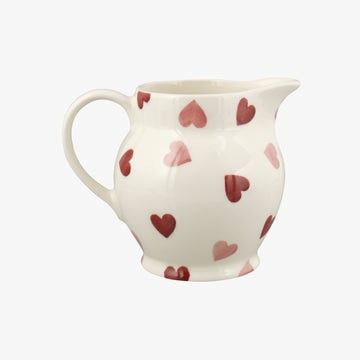 This is the Pink Hearts Half Pint Jug, now £18:40
(it's normally £23.00) - so pretty!


Head off to see Emma Bridgeawater's new Lovebirds collection here.
Find out about becoming a Collector and the benefits here - it's £10.00