Gifts for Bear Lovers
Gifts for Bear Lovers
There's an amazing charity which I've recently discovered called Free the Bears. Over 25 years, they have rescued 950 moon and sun bears and these are taken to bear sanctuaries in Laos, Cambodia and Vietnam..
Free the Bears rescue bears from bear bile farms. The bears are kept on these farms in the most dreadful conditions - they can usually hardly move in the cages they are kept in, and many need rehabilitating when they are rescued. The bear bile is extracted from them by inserting a tube into their gallbladder and used for medicinal purposes in Asian countries. The rescued bears live out their lives in Free the Bears' bear sanctuaries.



Free the Bears celebrate their 28th year in March 2023.
Gifts and donations help them care for these cubs
and rescue more bears!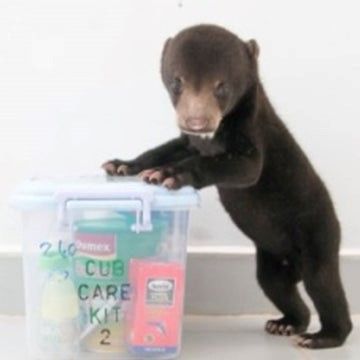 Help the little bears with a Cub Care Kit donation
£19.00
Lots of the bears coming in to rescue are baby cubs -
and they need lots of special care!
You can dedicate this gift to a loved one and send an e-card
with a personal message.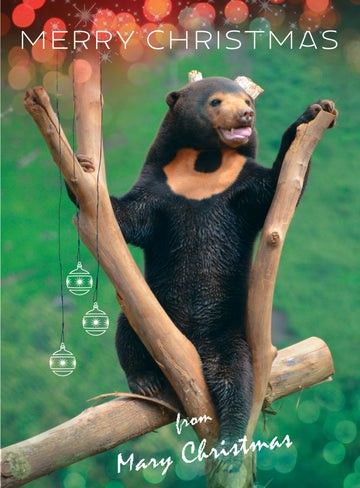 Why not send a Mary Christmas card by email to support the rescue bears?
Mary is the sun bear on the card!
£6.00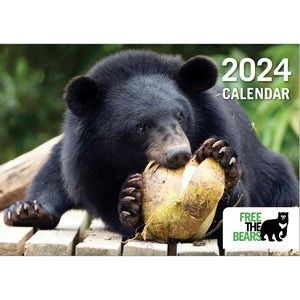 There's a Free the Bears Calendar too for 2024!
£11.00


Free the Bears started when its founder, Dr Mary Hutton (recently retired), saw a programme about bear bile farms. She was horrified, and the next day she went to a supermarket armed with a petition for people to sign, aiming to stop bear bile farming.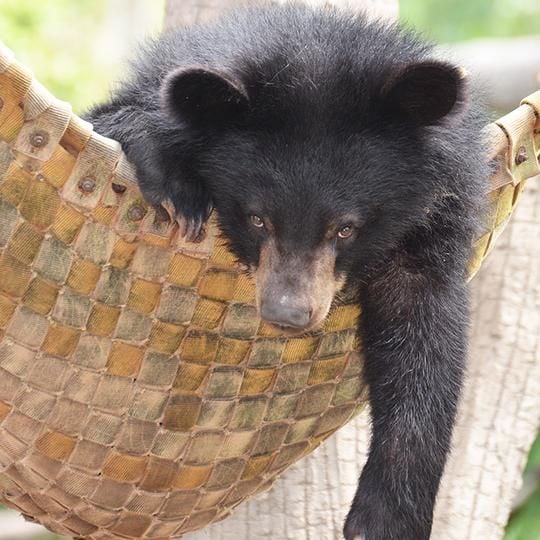 Give the bears a bear hammock to chill out in
Roll the camera forward 25 years, and Free the Bears is now a registered charity in both Australia and the UK, and they have sanctuaries in Cambodia, Laos and Vietnam, where they bears have everything they need, from food to veterinary attention, and places to relax, chill out and try to forget the terrible things they had to go through.
Free the Bears have also worked with Wildlife SOS and International Animal Rescue to rescue India's dancing bears, and also to educate the public about wildlife and the illegal wildlife trade.
You can help - by donating to Free the Bears, or buying a gift for the bears, or a bear related gift for people! You could sponsor a bear or become a bear carer. You can do this in a number of different currencies, including British pounds, US dollars, Canadian dollars, Euros, Japanese yen, Australian dollars of course and others.
Images on this page ©Free the Bears