Cheese Gifts for Cheese Lovers
It is amazing how many different types of cheese exist now - I'm always in disbelief trotting round the supermarket or farm shop. In Britain alone, there are over 750 types of cheese, which makes for a lot of choice. Add European cheeses, that's even more.
It can be enjoyed throughout the day, with cheese scones, bread and cheese, biscuits and cheese, cheese omelettes, grated cheese put over the top of a pie with mashed potato on it, you can do little nibbles with it (cheese and pineapple chunks), grapes and cheese, cheese and cucumber sandwiches, cheeses for breakfast, cheese & a lovely red wine...
Pong Cheese have lots of cheese gifts available through their website. And there are lots of differerent cheese for different tastes, too. You can filter your search, by country, cheese type (blue, hard, soft and semi-soft), milk and different categories such as Biscuits for Cheese, Fondu Sets and Raclette, Books on Cheese, Cheese Party Planner, Chutneys and Condiments, and Accessories. They've also got a Cheese Club too, so if you're looking for a gift subscription for a cheese lover, this could be the one!
Plus they've got ideas for you on selecting, cooking and serving baked cheese. They've also got articles on Spanish cheeses and Italian cheeses, and informtion on the history of cheeses such as the Vacherin Mont D'or. (There's a festival dedicated to this cheese every September, in the village of Les Charbonnières in Vallée de Joux.)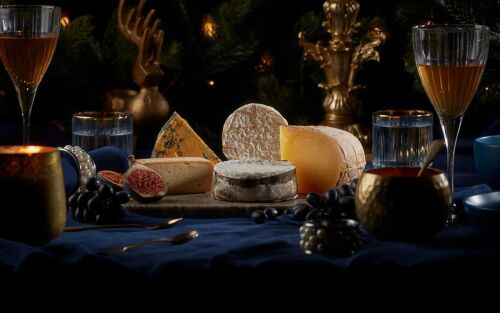 This is The Pong Christmas Explorer Box,
with an Edel de Cleron 200g (a soft and silky alpine creamy cheese),
a Christmas Blue 180g (soft, luxuriously creamy, blue-veined),
Wyfe of Bath Extra Mature 175g (creamy, nutty, and matured for over 12 months in Somerset),
Le Pico 125g - incredible smooth goat's cheese from France -
and Epoisses de Bourgogne 125g – a pungent, spicy classic!
All for £34.95


This is the Alex James Co Cheese British Box of 6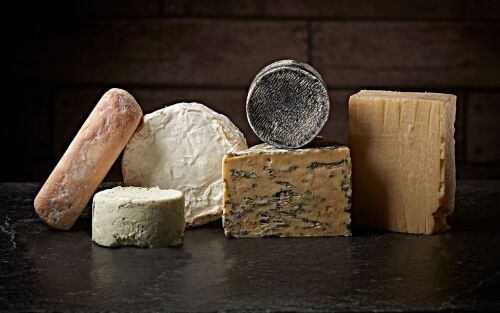 Premium, artisan cheeses from Alex James,
rock star turned gentleman farmer and of course, a cheese enthusiast!
You can see more from the Alex James Co here.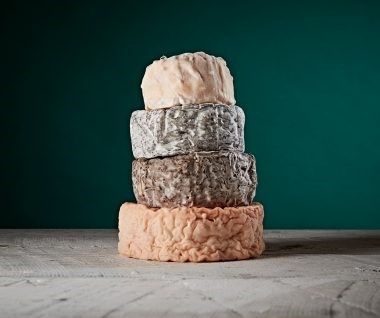 And this is the Ultimate Pong Box,
"the strongest, smelliest and most oozy creations, designed to create the 'Ultimate Pong'"
£36.00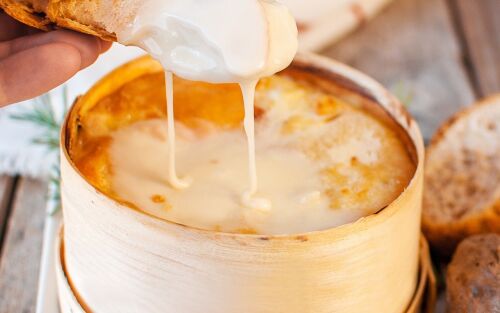 This is the Vacherin Mont D'Or - there's a festival dedicated to it every September.
£17.95.

Don't forget, there's 10% off the Christmas range with the code EARLYBIRD23 until 30 November 2023
And there's 10% off the entire range with the code BLACK23 - it's valid until 27 November 2023. One use per customer. Shop for cheese gifts here.