The Wombles - Orinoco, Tobermory, Madame Cholet, Uncle Bulgaria & Bungo - Remember you're a Womble!
Well, I've always been an enthusiastic Womble fan. Whether it's the Wombles' songs (Remember you're a Womble) or their recycling message, I just loved them all.
There were several Womble characters... Madame Cholet, Uncle Bulgaria, Orinoco, Tobermory and Bungo. Tomsk, Alderney & Wellington were also Wombles. And they were all committed to recyling
The Wombles of Wimbldon story was written by Elizabeth Beresford, (who lived on the island of Alderney) and the the Wombles hit our TV screens back in the 1970s.

In recent years the Wombles caused quite a stir when they appeared at Glastonbury, not quite where you'd expect to see Wombles, as they normally reside wombling free on Wimbledon Common. But the Wombles' message is as relevant as ever - one of recycling, to Make Good use of Bad Rubbish.

And here's some of the Wombles' famous song...

Wombling Free..
Underground, overground, Wombling free,
The Wombles of Wimbledon Common are we,
Making good use of the things that we find,
The things that those every day folk leave behind....


Hive.co.uk has a number of books on The Wombles,
including the first Wombles book
Womble over to Hive.co.uk here
The Wombles' Guide to Life: Words of Wisdom from Wimbledon Common
Learn the lessons of life from the Wombles of Wimbledon Common!
Available from Hive.co.uk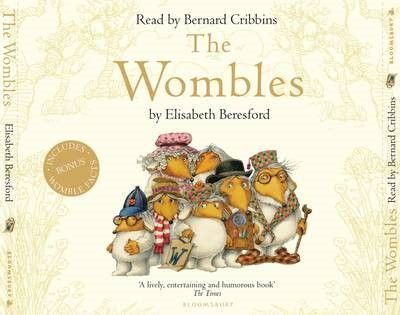 Foyles have The Wombles CD, read by Bernard Cribbins
for £14.99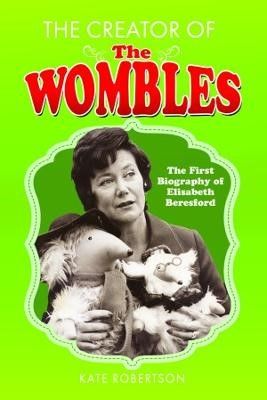 The Creator of the Wombles:
The First Biography of Elisabeth Beresford (Hardback)
by Kate Robertson
£19.99 from Foyles
Publication date: 30.01.23

The Wombles: The Original TV Series - Orinoco & the Big Black Umbrella and Other Stories
Get watching! Available from Amazon
Other Wombles songs included "Exercise is good for you, laziness is not" in which my favourite line, goes "One two three four, Get up off your feet! Where is Orinoco? Probably asleep".