Dedicate a Tree in Loving Memory
When my wonderful Dad died a few years ago, it was very hard when his birthday and Christmas came around. It was also very strange not thinking about what to get him for a gift. It didn't seem right to me not to do something to mark this special day in his life.
The idea came to me about planting a tree, and dedicating a tree in his memory. I let it sit for a bit in my mind. And the more I thought about it, the more I liked the idea. The thing was, I knew I would want to do something meaningful for Dad every birthday and Christmas, not just as a one off.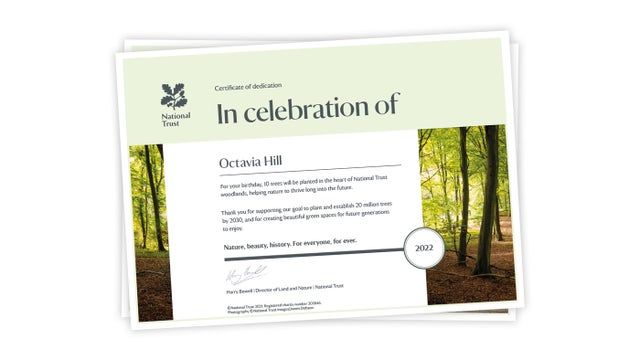 You can plant or dedicate a tree with the National Trust


Then as the idea had taken seed, it really took root. One night the thought came to me that if I were to plant a tree for his birthday and Christmas every year, that would add up to quite a few trees. I sat up, feeling very excited. I thought it would be a great way to mark Dad's memory and remember him on his special days with something really meaningful. People and animals all need trees for wellbeing, so everyone would benefit. And Dad always loved sitting with a book under a tree, so it would be perfect!
So that's what I'm doing. I'm dedicating a tree around the country and around the world on these two special occasions - the anniversary of his birthday and at Christmas. In the end, there will be a number of trees around the world, all dedicated to my lovely Dad. I could plant one tree in the same spot so in the end, it would have lots of trees, but Dad loved travelling and seeing new places, so it seemed a great way to go remember his interest as well. Dad's first tree dedication was in Sussex through the Woodland Trust
I started out with the Woodland Trust and dedicated a tree to Dad in East Sussex. I am chosing places Dad had a link to - in this case, he was an avid Winnie the Pooh fan, and of course Winnie the Pooh and his friends played Pooh Sticks in East Sussex, so it was a great choice. The Woodland Trust has places all around the UK you can dedicate a tree in - you choose where you want your tree dedication to go.
They sent me a certificate and information about Dad's tree. It only cost £15, but the tree will be long lasting. It's a simple way to remember someone I loved - and still love - so very, very much.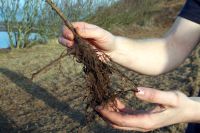 Dad's second tree is in Alderney with the Alderney Wildlife Trust


The next tree - or donation - was dedicated to Dad in the Channel Island of Alderney and the Alderney Wildlife Trust. Dad loved the occasional trip to the island and we have happy memories of family visits there.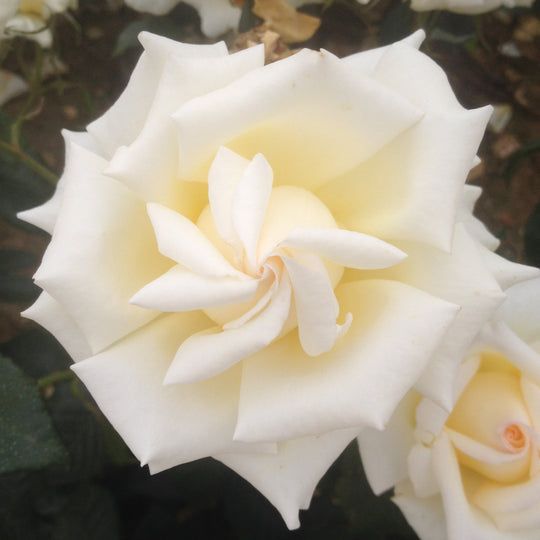 You could also send someone a tree or bush for their garden,
such as this beautiful this At Peace Rose Bush Gift - it's available from Tree2mydoor.com


I am thinking of where to plant my next tree and dedicate it to Dad. Dedicating a tree is a lovely way to remember someone. I'm doing this on behalf of the family, and sending them the info we receive through about the tree planted in dedication to Dad. They think it's a great idea. Dad will live on through our cherished memories of him and through the trees we dedicate to him.
Rest in peace, Dad. Love you lots xxx