15 Gift ideas for garden lovers
Click here for garden experience days


15 gift ideas for garden lovers
Here are some gift ideas of presents for garden lovers – just the thing for people who enjoy gardening or strolling round gardens, or like adding to their gardens (or even bringing nature into their homes). Some of these ideas will increase their knowledge and understanding of gardens and wildlife, whilst others will bring the outside indoors!


1. Give a gift membership for a garden lover.
There are a number of gift memberships for gardening charities such as the RHS Gift Membership. The RHS is passionate about gardening and giving people access to gardening and gardens, even if they don't have a garden. Members receive The Garden magazine every month (worth £4.95) and they can get personalised gardening advice on the phone or online, and discounted show tickets. There's also free entry for members to the stunning RHS gardens: Wisley, Rosemoor, Hyde Hall, Harlow Carr and Bridgewater! And you can explore over 200 RHS Partner Gardens across the UK and overseas for free during selected periods.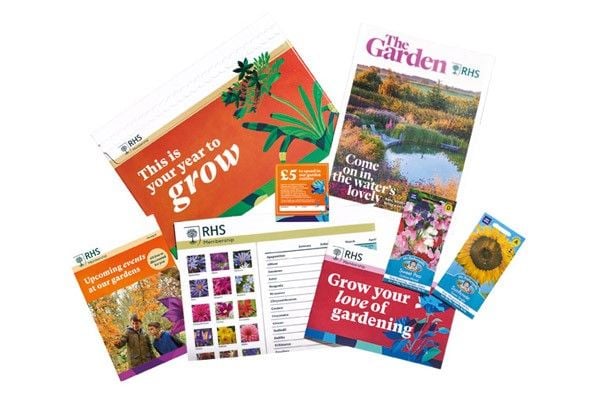 Give an RHS Gift Membership here.
You may prefer something with less emphasis on gardens, which would give them plenty of access to beautiful countryside and historic houses as well. A gift membership to the National Trust may be just the thing – it looks after over 200 gardens in England and Wales (there's a National Trust for Scotland too) giving you the chance to enjoy strolling round, to be inspired and to gather ideas for your own gardens! There are all sorts of events going on all year as well. Head to the National Trust here.
There are more gift membership for garden lovers here.


2. Give a gardening magazine subscription!
There are some great gardening magazines around now covering all sorts of interests. Lots of people want to start growing their own fruit and vegetables so you could look at Kitchen Garden. Garden magazines have great advice and information about gardens, such as how to make the most of your garden. There's magazines on Grow Your Own, garden design, the countryside, the English garden and modern gardens, as well as vineyards. Some have a special focus on grow your own, others on design - there's plenty to choose from. Pocketmags have some great digital garden magazine subscriptions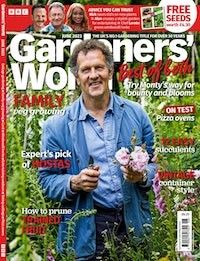 View the range of garden magazine subscriptions at Pocketmags here
3. Send a Tree!
Tree2mydoor.com is a green gift company which sends out a range of trees as gifts, from native Oak Trees to Bay Trees and Lemon Trees. You can search out a suitable tree with their helpful Find a Tree by location e.g. balcony, patio, large garden, conservatory etc. Your loved one can have the experience of watching your tree grow over the years and, if you choose a fruit tree, they can enjoy the fruit as well!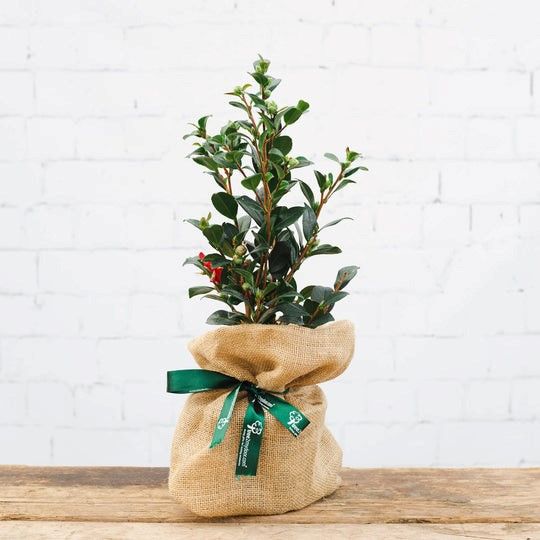 How about a Yuletide Camelia Gift?
£40.00 from Tree2mydoor.com
Visit Tree2mydoor.com here. You could also send a voucher so that they can choose something for themselves.


4. Give a calendar, diary or planner!
Take a look at the Calendar Club for their 2024 calendars - there are lots of garden themed calendars to choose from.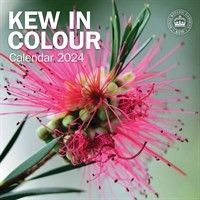 The Calendar Club have lots of gifts for gardeners,
including calendars, diaries and planners
There are some from the Royal Botanical Gardens, Kew, for instance, and others with themes covering flowers, garden birds, cottage gardens, and bees. View their range here! The Calendar Club also has planners and diaries, so that your loved one can plan the changes they want to make to their garden or make a note of garden events they want to go to! And don't forget that there are academic calendars and those which start half way through the year too, so if you're reading this in spring time, it's not too late!


5. Give a mug with a garden theme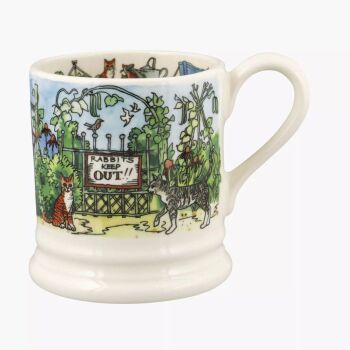 In the Garden Half Pint Mug from Emma Bridgewater
This mug would make a wonderful present for anyone who just adores spending time in their garden, working away and feeling all the joys and benefits that gardening can bring without really thinking about it. It's not a garden experience, but it is something your loved one can enjoy a brew in as they garden or after they have finished whilst they are admiring the fruits of their labour! My Garden Is My Happiness 1/2 Pint Mug was hand-made and hand decorated in Stoke on Trent, England.
Emma Bridgewater has lots more mugs with a garden and birdlife theme to choose from, as well as vegetable themes. I gave my mother a very pretty sweet pea one and she puts flowers into it - they look lovely as decoration in the room. Visit Emma Bridgewater here to see her mugs with a flower theme - and her gifts for gardeneners are here


6. Grow herbs at home!
These are easy to grow so that you can pick and choose when you want. It's really satisfying to grow your own and taste your own – plus it could save on a lot of plastic bag packaging, which is better for all of us.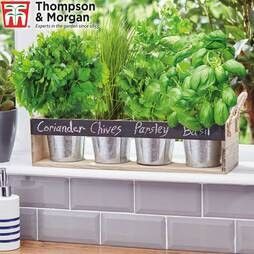 You could give your loved one a Chalk Board Herb Gift Set
It's ideal for placing on a window ledge or in a small kitchen.
For £19.99
7. Give a voucher to spend
You could give them a garden voucher so that they can pick something to buy for their garden, either from a garden centre or online. One of the great things about a lot of vouchers (T&Cs vary, of course) is that you don't have to necessarily need to spend it all at once – and this means you can treat yourself on a sort of drip feed basis during the year, as the seasons change. Tree2mydoor.com have gift vouchers from £15.00 (they do plants as well). And if you're looking for a voucher who loves wildlife and garden birds, take a look at Garden Wildlife Direct – they have everything you could want for garden life and lots of tremendous offers all the time, which will help make a voucher go even further. Foyles also have gift vouchers, giving the recipient even greater genres of books to choose from.
8. What about a day out or a garden experience?
You could give them a visit to a particular garden, often combined with Afternoon Tea (Virgin Experience Days has a number of these at Kew Gardens where you can give them a visit to the Royal Botanic Gardens at Kew, plus Afternoon Tea – you can even add a glass of prosecco.) There's a list of ideas for garden experiences here.
9, Care for hard-working hands
You could also give them a gift for those hard-working hands such as hand cream and a nail brush. There are some lovely garden gifts for hands. Some come as a hamper, too. The RSPB has a number of ethical toilettries and gifts, including this RSPB Revive hand care gift set which includes two 100ml bottles - one hand cream, one hand wash, presented in a gift box.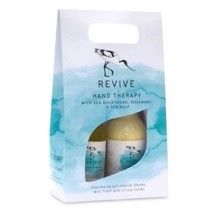 10: Give a pop up card – it's almost a present on its own!
What about giving them a Lavender Pop Up Card?
This is available from family company Cardology who handmake 3D cards! They produce some amazing design and have a number of different pop up cards in their Botanical section. It's almost a gift on its own! This one is blank so you can use it for any occasion. Give your loved one a surprise when they open the card! Visit Cardology here.



11. Gifts with a garden theme
There are a huge number of these such as garden notecards, jigsaws (the RSPB has some lovely wildlife & bird jigsaws), statues, ornaments, solar lighting and so on.

How about a water feature
which will help wildlife as well?
This is available from Garden Wildlife Direct



12. In need of a new hobby?
How about birdwatching? There's nothing like helping our feathered friends and wildlife and then seeing them come to visit. Mind you, some come at night, when we're all asleep but that's when you can get a wildlife camera to spot who's been to visit! The RPSB's Big Garden Birdwatch takes place at the end of January every year, in the last weekend, and they have a Birdwatch kit. Make a hot brew, stop the world for an hour to watch the birds and then report your findings to the RSPB. Simple! You really will help nature. They've also got books and stationery, so you could give them a book on bird identification or something to help them attract wildlife to their garden, and binoculars for bird watching!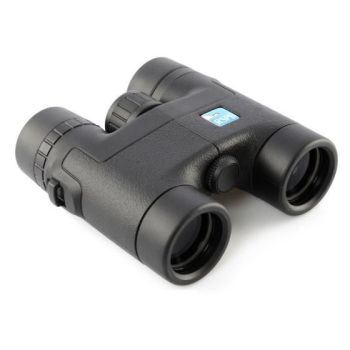 Binoculars from the RSPB Shop start at £27.00 for children.
These Puffin Binoculars for adults and older children start at £65.00
13. Give a Grow your own Terrarium gift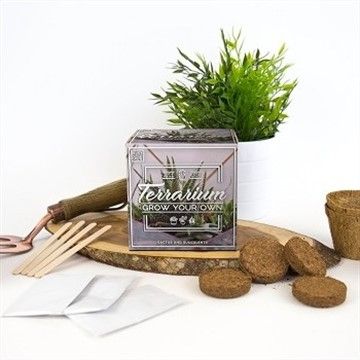 What about a Grow Your Own Terrarium Plants gift?
Into the Blue has a Grow Your Own Terrarium Plants gift for £15.99. The kits have all you need to grow the contents of your own terrarium, and they come complete with succulent and cactus seeds. Get gardening indoors!
14. How about Garden Tools to help in the garden?
The National Trust Shop has a lovely wooden garden flower trug for £26.00. You can use it to pick flowers as you can hold the wide handles in the crook of your arm, so that your hands are free to get picking! The trug is made from FSC certified wood.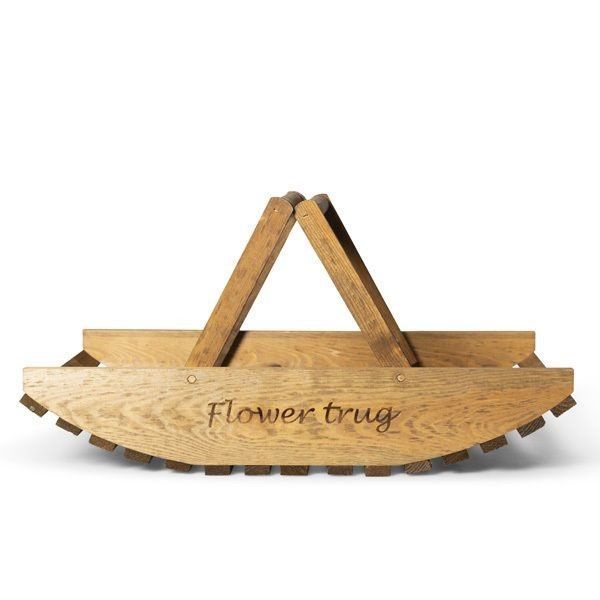 15. What about a Beekeeping experience?
If your loved one has ever thought about keeping bees or wanted to just simply find out more about it, there are a number of bee-keeping experiences around the country giving you the chance to discover what it's all about. From Devon to Suffolk, and Lancashire to Sussex, there are a number to choose from through Into the Blue. They start at £29.00 with a Bee Lovers Home Hamper.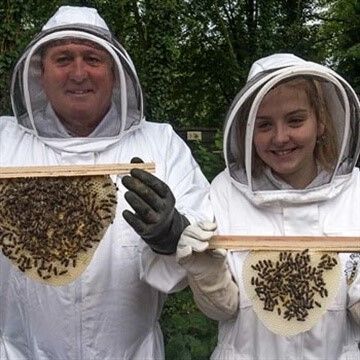 Take a look at the Beekeeping Courses and Experiences
available through Into the Blue