Strictly Birds of Prey and birds of prey experiences
Posted on
Don't miss: Hamza – Strictly Birds of Prey.
Hamza Yassin travels around Britain, taking footage of birds of prey – such as marsh harriers, white-tailed eagles, peregrine falcons
The programme is on BBC1 on Sunday, 24 September at 7pm – nearly a year after Hamza Yassin won Strictly Come Dancing.
Now, he's back in the natural world, meeting old friends, dedicated conservationists and film-makers, beginning on the Ardnamurchan Peninsula in West Scotland. Here he films many different birds of prey and eagles, his first love!
And he's in Ealing to track down the peregrine falcon, the fastest animal on the planet. These falcons are defending their nest and chasing predators off.
There are hen harriers in the Caingorms National Park, known for their sky dancing courtship display. Some landowners in the park are restoring the natural environment to help wildlife.
There are buzzards, too, in the woodland behind Hamza's house, and then it's off to the shores of Loch Garten situated in the Scottish Highlands. Hamza finds out what it takes to bring a species back from extinction on an RSPB reserve.
We see the marsh harrier in Somerset and why the landscape in the Somerset Levels are a beacon for conservationists. In Sussex, you can be inspired by naturalists and wildlife photographer David Plummer who has transformed his garden into a wildlife haven.
Finally, it's back to the Cairngorms to see some golden eagle chicks, and the programme ends at Hamza's very first bird hide which he build in Ardnamurchan. Here, Hamza reflects on what he has seen and what people are doing to help and protect birds of prey
Fly off to the BBC's website to find out more about the programme here.


By the way, if you know of someone who would love a birds of prey experience, gift experience company BuyaGift has 36 Birds of Prey experience days.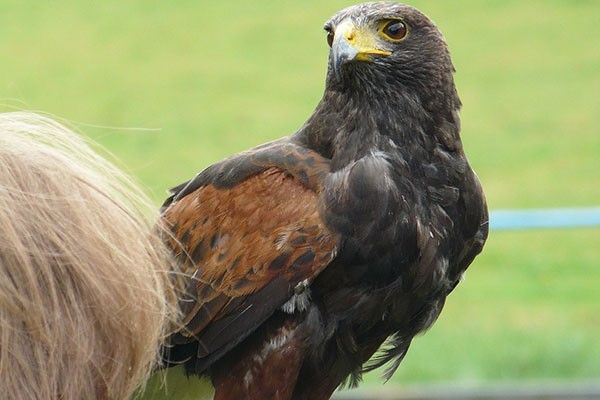 As a visitor from this website, you can enjoy 15% off until 31 December 2023 with our exclusive code AHW2023. It's valid site wide, although some products are excluded from this offer. Fly off to see the birds of prey experiences available with BuyaGift here.