Send a plant for the house
Sometimes, you just want to send flowers or a house plant to give someone a colourful surprise when they open the door to the arrival of your gift.
Bunches.co.uk have some really lovely colourful plants for Christmas, which will brighten up any home. I've often used Bunches.co.uk and always found their service to be really good. The people I've sent the plants to (and on the odd occasion, flowers) have really loved their gifts and been very happy with them :-) They have hampers, too, in case you want to send one of those.
Here are some of the Christmas plants Bunches have...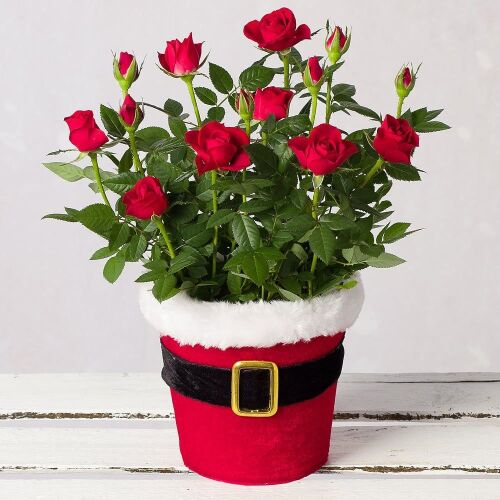 This is the Red Rose in Santa Pot
£22.00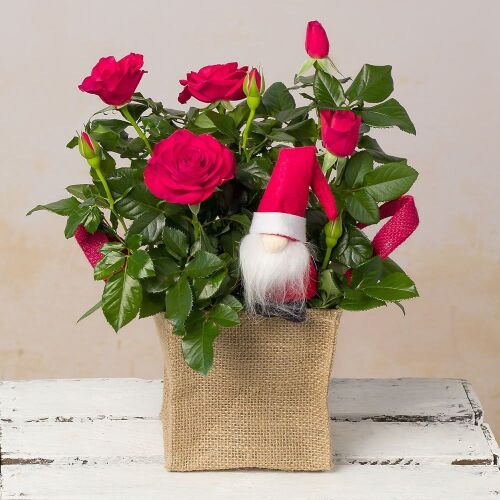 This is the Christmas Rose in Jute Bag
It comes in a jute bag, paired with a Santa Gonk!
£23.00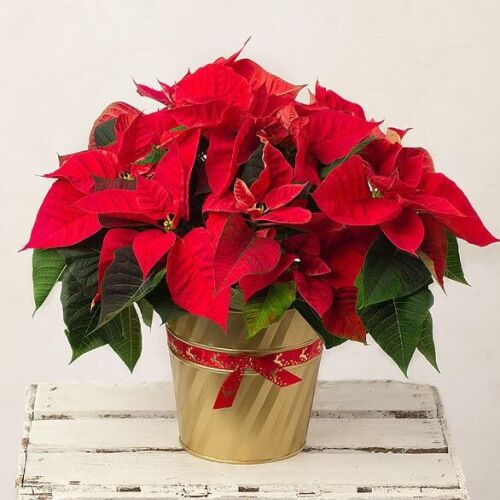 The Christmas Poinsettia will add colour to any room!
£24.00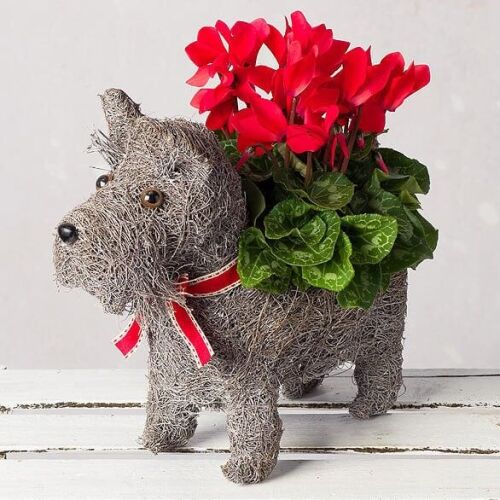 There's a Cyclamen Dog Planter,
just the thing for dog lovers
£26.00
(Don't worry, cat lovers - there's one for you, too!)

See all the Christmas plants from Bunches here.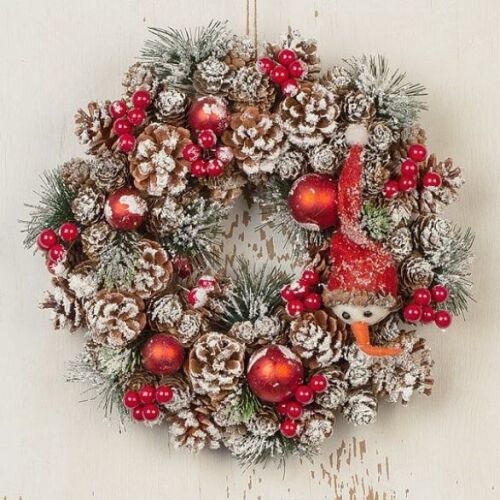 This is the Jolly Snowman Wreath, to display for everyone to enjoy!
£26.00
Find out more here