Give yourself some warmth this winter with thermals, hot water bottles, hats and scarves and gloves
Posted on
Now this seems to be a bit of a strange gift ideas to put here, but with energy prices on the up, up, up, it seems a good time to say that thermal vests can be a great way to help keep warm over winter.
I've always worn them - I find as an asthmatic that they really help keep the chill out and give me an extra layer to protect me from the chill. I haven't put mine on yet, but I don't think it will be long, the way the nights are drawing in!
Marks & Spencer have got a selection, and you could treat yourself or give one to a friend to give them an extra layer this winter. We always wore them as kids, and the habit stuck. I wouldn't be without mine now!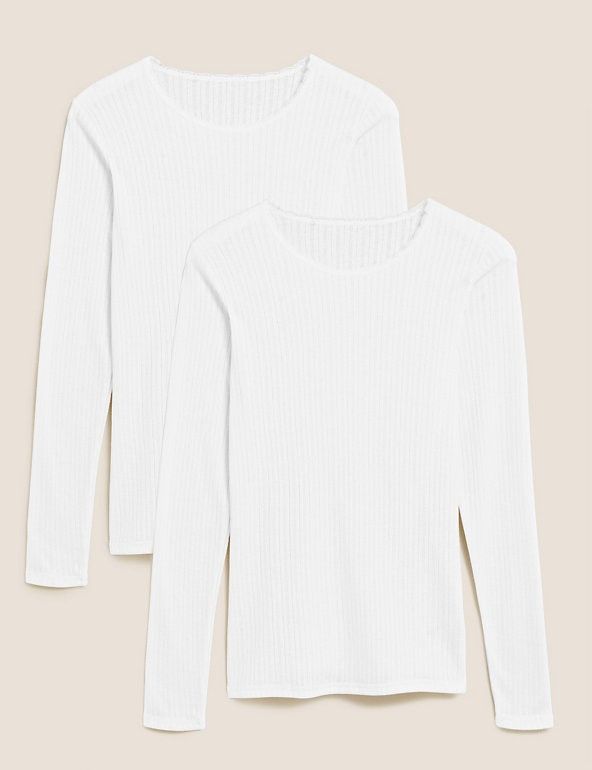 I love these 2pk Pointelle Thermal Long Sleeve Tops - they keep me really warm.
In fact, I practically live in them in winter.
(Yes, I do change them every day!)
A pack from M&S is £25.00

Take a look at Marks & Spencer's range of thermal vests here
(and socks and leggings to keep you all toasty!)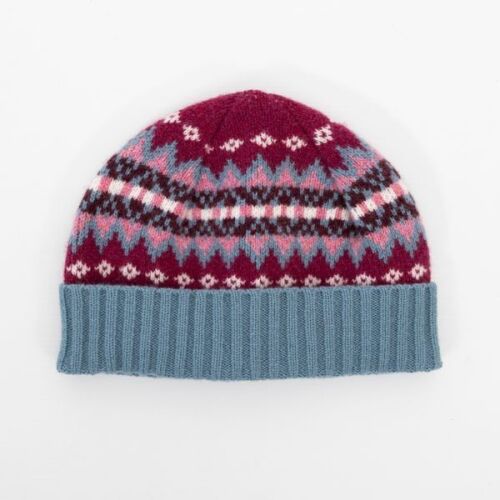 This is a National Trust Fairisle Knit Hat, Sorn,
made from 100% pure wool.
For £25 from the National Trust Shop

They've also got lots of gloves to keep your hands and fingers warm and toasty!
See them here
Another thing I like to do to keep warm is to put a hot water bottle behind my back, or one under my feet (no shoes on, but I do have my socks on to protect my feet, and I test it before I put my feet on it) - great for when you get in from outside! Please remember to check your hot water bottle regularly for signs of wear - and make sure you put the top on properly after you've filled it. But they are great for taking the chill off you!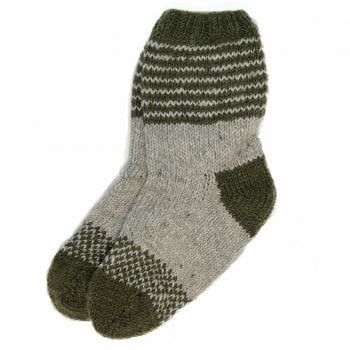 These are the Aberdovey Sofa Socks -
knitted comfy and warm 100% wool socks for lounging
and relaxing in over winter!
The National Trust for Scotland's online shop has a range of hats and scarves. Some of their scares are cashmere, whilst others are made of lambswool. And they've got tweed gloves, as well. View their range here.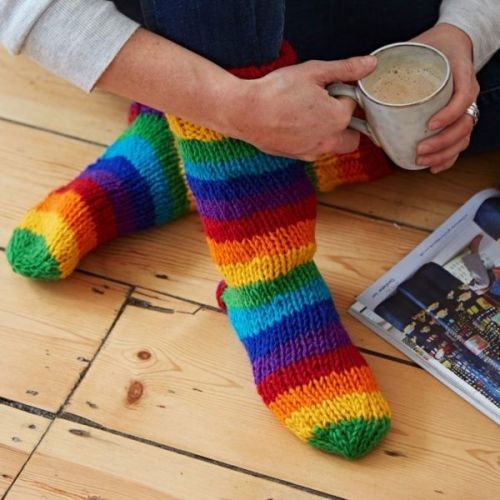 Paper High have these very colourful Woollen Rainbow Socks
for £22.95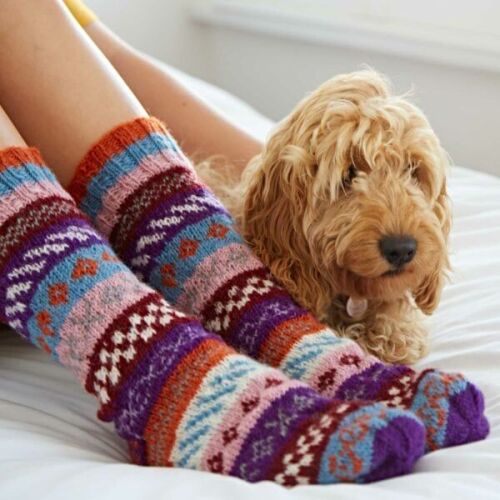 How about Woollen Fairisle Socks?
There are different patterns available. £22.95 from Paper High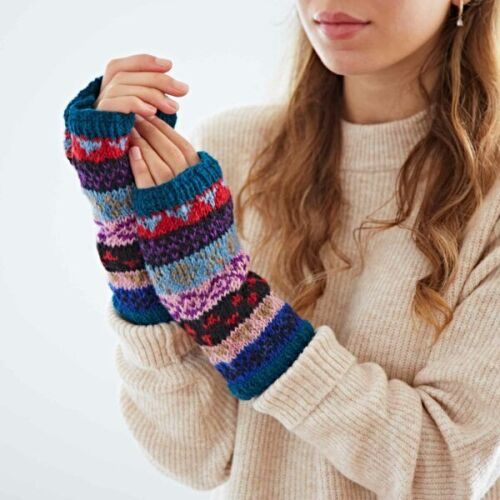 There are Woollen Fairisle Handwarmer Gloves,
again with different patterns available, for £19.95,
from Paper High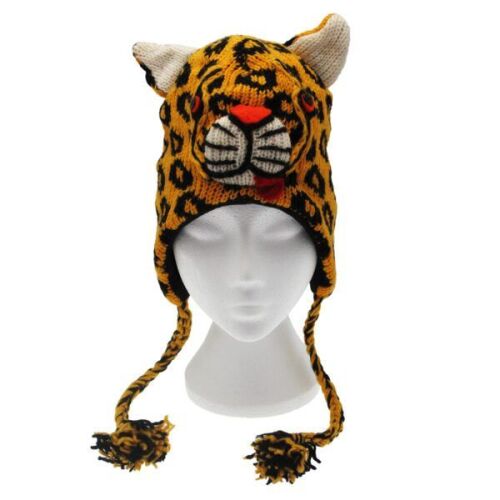 There are a fun range of woollen animal hats to keep your head warm!
Leopards, polar bears, giraffes, chickens, owls, cows,
lions, cat, monkeys and koalas!
Find out more here.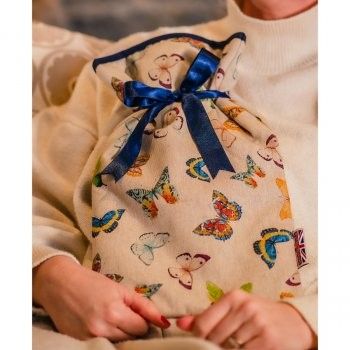 This hot water bottle will keep you warm and cosy!
It's available from Natural Collection for £27.95


The socks are crafted from 100% wool, so they are comfortable and cosy! Great for those winter nights or long winter walks!
Keep warm!