The 7th November is National Hug a Bear Day!
Posted on
The 7th November is National Hug a Bear Day.
The idea is to help us all understand how important hugging is and how it can benefit us all. This isn't just about hugging each other – it's about hugging teddy bears as well!
Of course the idea is not that we should all head out in the hope of finding a real live bear to hug.
It's about giving your lovely teddy bears and the people you love a hug! Show them you care about them and love them. We can give our pets a hug too, or a special cuddle on National Hug a Bear Day.
So it's a good chance to raise awareness of the joys a bear can bring us and to raise awareness of bear charities helping bears, be they in the wild or captive.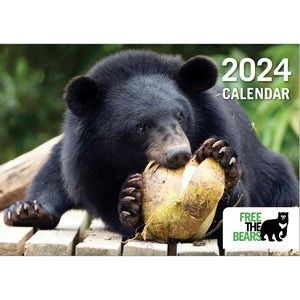 Give a bear lover a bear calendar to see them through 2024!
Available for £11.00 from Free the Bears
Here's a list of bear charities – many will have ways you can sort of envelop a wild bear with love and a hug by doing something to help them. Have a look at them and see if you can help.
Why not adopt a bear or become a bear carer with Free the Bears who rescue bears from captivity from bear bile farms?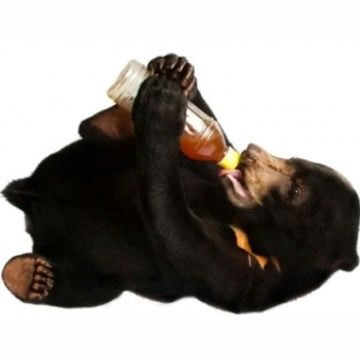 Why not send a rescue bear at a Free the Bears sanctuary
a pot of honey for £12.00? Find out more here
You could send a bear a gift – a pot of honey, for instance. Bears love honey! See the gifts you can send bears who've been rescued by charity Free the Bears here
Why not send or give someone a teddy bear? When my aunt was in hospital, I bought her a tiny teddy bear (so it wouldn't take up much room) to remind her that we all loved her and wanted to help and support her. She could look at her bear and know that she wasn't alone. The bear represented all of us.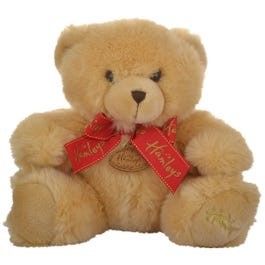 Introducting Hamleys® Bon Bon Bear - just look at that face!
Don't you want to hug this bear?
This bear is available through Hamleys,
and they have lots of special offers on teddy bears at the moment...
and lots of bears - including Paddington, of course!
Or why not just give someone you love a big hug to celebrate National Hug a Bear Day!
Hugging is a very soothing action, if you like a hug – and some people don't, so you need to bear that in mind. The verb "to hug" comes from "hugga", which is an Old Norse word meaning to soothe. And it's related to the German word "hegen" which translates into the verb "to cherish". So you can see why National Hug a Bear Day was created to show how good it is to hug and to be hugged.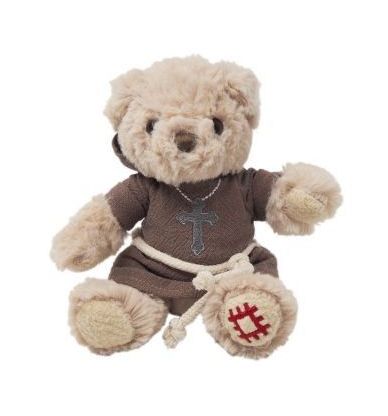 Hello! I'm little Brother Bear, so cute and cuddly!
I'm from English Heritage
(they've got other bears and soft toys too, but we won't mention them...)


Hugging someone means putting your arms around them and holding them tight. But the word "hug" an also refer to something that hugs ground or water e.g. the road hugs the coast – so the road stays close to the coast.
Bear hugs can be quite ferocious, overly enthusiatic and tight, so you may not want to give your loved one a bear hug, but this is a good chance to think about our loved ones and what they mean to us, and the great thing about hugging is that it's free!