Emma Bridgewater has a new collection: Fruit, and in it the Blackberry!
Posted on
Emma Bridgewater has a gorgeous new collection, Fruit - and in it, there are lots of goodies in a Blackberry theme!
Late summer/Autumn (and it's not far off!) is blackberry time - a lovely time to get out there with the kids or without them and get into the world of nature and go blackberry picking. Come home and have them with ice-cream, yummy, or makeblackberry jam, or have them with natural yoghurt for breakfast - a very healthy way to start the day.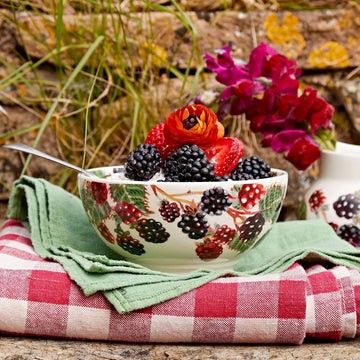 The Blackberry French Bowl: pile it high with blackberries!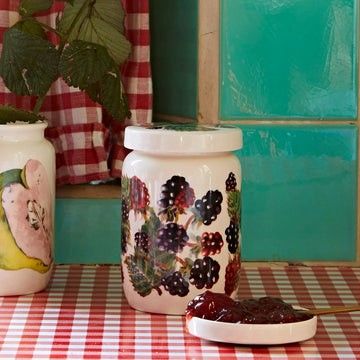 This is the Blackberry Medium Jam Jar With Lid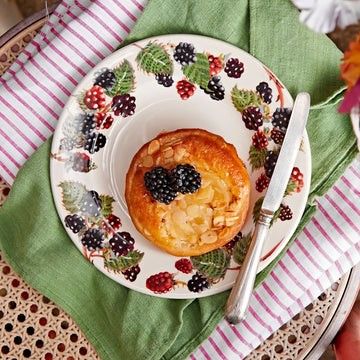 This is the Blackberry 8 1/2 Inch Plate



There are other goodies in the range, too: a tea-pot, a half pint mug, a small cake stand, a medium old bowl, and a small old bowl.
There are other fruits in the collection, such as Raspberries, Brambles and Quince.