Adopt an African Elephant

Adopt an African Elephant from the David Shepherd Wildlife Foundation.
Perfect for elephant lovers, adopt an African Elephant from the David Shepherd Wildlife Foundation.
Nkala was found when she was 3 months old.
Bless him, he was wandering about alone and distressed among cattle, right in the middle of the night. Now, Nkala is safe. He's with his carers at the elephant orphanage in Zambia and enjoying his milk.
The nursery gives the orphans round-the-clock care and attention as they recover from the terrible trauma of losing their families. Each orphan drinks 2 litres of milk every 3 hours and they need medical treatment, so keepers are on site 24/7.
When they're weaned, the elephants go to the Release Facility in the Kafue National Park – and then they begin the re-wildling process, taking regular walks into the bush and browsing in safety. There there come into contact with the wild herds that they will rejoin, one day.
This loving care and attention that the elephants get doesn't come free, of course.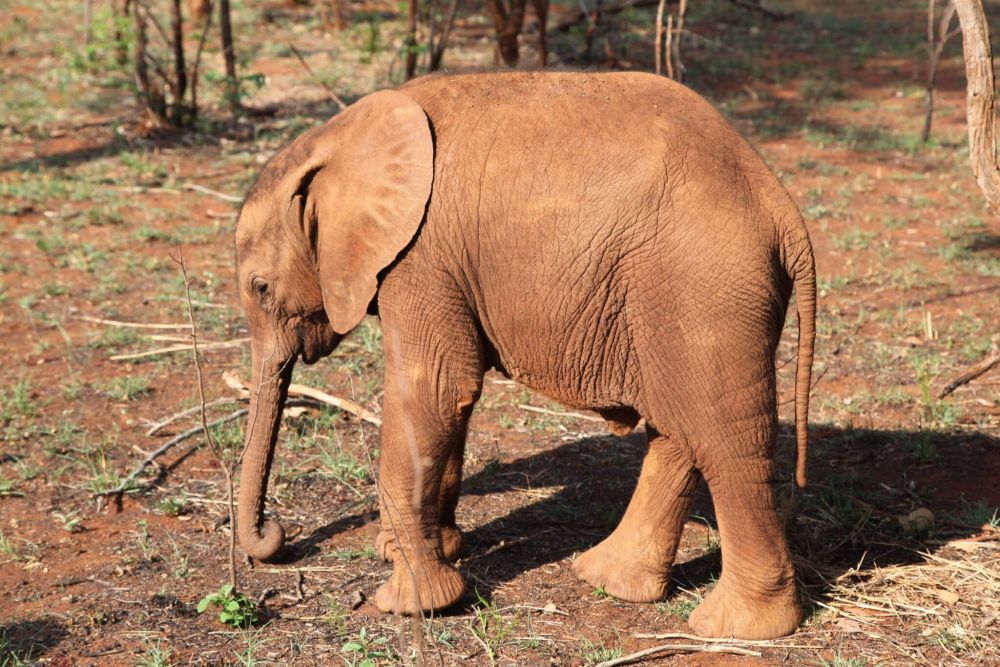 Adopt an African Elephant from the David Shepherd Wildlife Foundation
You can adopt Nkala for £32 for a year's adoption and help save, care for and hopefully release the elephant orphans back into the wild. Not only that, your gift will help protect their elephant cousins who are in the wild.
Now, for an extra £15, you can receive a handmade elephant toy. These are carefully and lovingly made by Little Ndaba – a community group for women in Zambia which helps give them alternative incomes to those living close to wildlife. Click here to read more about Little Ndaba
Poor Nkala had a hernia which left a small scar on his belly – this is shown on the crochet toy so that it's as close to life as possible!
Adoption packs come with:
A beautiful mounted print of an exclusive sketch signed by Mandy Shepherd.
An adoption certificate.
Information about the history of your animal or guardian and a fact sheet.
A photograph of your chosen animal.
Bi-annual E-updates.
Plus for an additional £15 your very own hand-crocheted elephant toy made in Zambia.
The DSWF has been supporting conservation in Zambia for over 30 years. At the heart of their work is the essential one of providing vehicles, boats, uniforms, rations and fuel for anti-poaching teams.
The coronavirus has caused many African peoples to lose their jobs and the fear is that they will turn to wild animals for food. So supporting projects like this and giving locals a way to earn a livelihood has never been so important.
You can donate to the Elephant Orphanage in Zambia here. It was set up in 2008 with the aim of rescuing, rehabilitating and returning to the wild the innocent victims of wildlife crime. Today, the goal is to give the young elephants what they need to grow and get strong – and to make sure that when they return to the wild spaces, these are protected.


Click here for more information on the DSWF's elephant projects in Zambia