Halloween
If you're in the mood to celebrate all things witch and wizard, magic and mysterious, take a look at these gifts for Halloween – you could just treat yourself!
Halloween Arts and Crafts and Decorations
If you're having friends round or you want to decorate your table in a Halloween way, you could get the kids to start decorating – Baker Ross have some wonderful arts and crafts that children can get stuck into.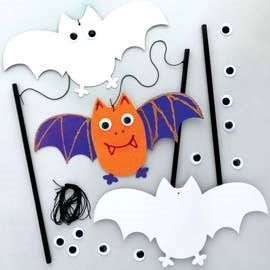 Baker Ross has lots of Halloween arts and craft activities
such as the Dangling Bat Kits pictured above.
Visit Baker Ross here


Room on the Broom Halloween Special :
The Classic Story plus Halloween Things to Make and Do
is by Julia Donaldson and illustrated by Axel Scheffler.
For £7.99 from Hive.co.uk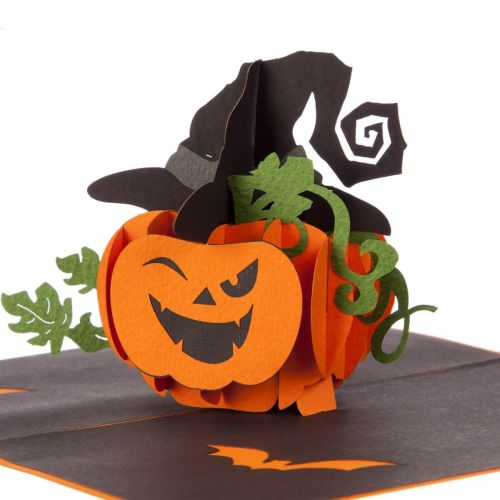 How about sending a Halloween Pop Up Card?
Hand made, a pop up pumpkin pops up with a witches hat when opened.
£8.00 from Cardology.co.uk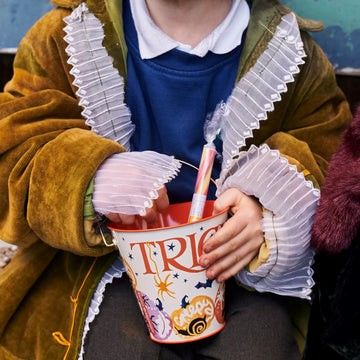 Emma Bridgewater has a Halloween Pumpkins Tin Treat Bucket for £7.00,
perfect for gathering those treats!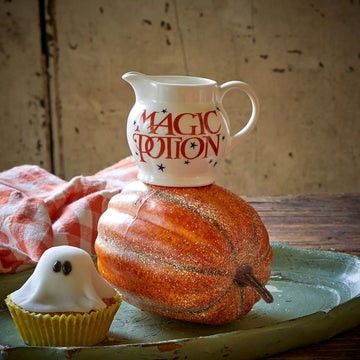 There's also a Halloween Toast & Marmalade Tiny Jug, Boxed, for £16.00.
And there are lots of other Halloween gifts available from Emma Bridgewater -
view their whole range here.



Halloween Foiled Milk Chocolate Coins
from A Quarter Of

How about chocolate novelties from the Chocolate Trading Company?
They've got chocolate witches, chocolate spiders, chocolate skull and cross bones,
chocolate pumpkins and chocolate ghosts!


Want some Harry Potter Magic?
If you've got someone who's a Harry Potter fan, then Virgin Experience Days
have a number of options for a Warner Bros Studio Tour.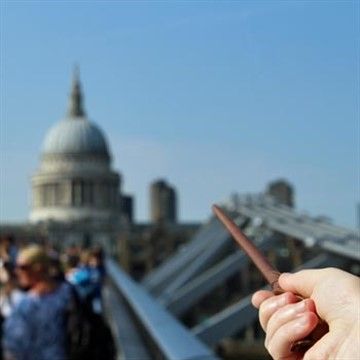 How about a Wizards London Walking Tour of Harry Potter Locations?
From £10.00
Walk over to Into the Blue for more information.


What about a Magic Experience?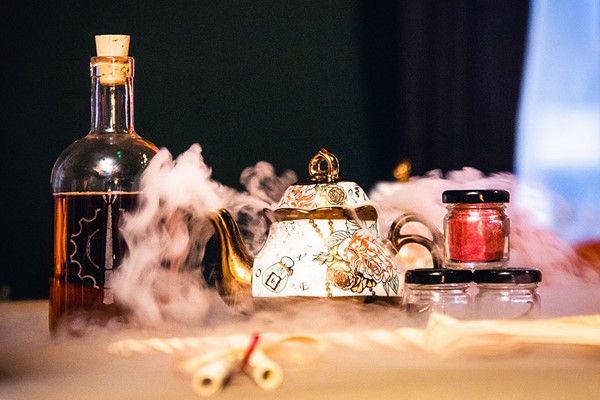 This is an interactive afternoon tea experience for two at Wands & Wizard Exploratorium, when you can select your magic wand and cast spells to control your tea-stand and open up your locked puzzle chest which contains your ingredients! You'll brew two different types of interactive teas, and tuck into scones and a carefully curated selection of indulgent, traditional sand-witches and colourful desserts! For £84.00 from BuyaGift Use the code AHW2022 and get 15% off! (Valid until 31 December 2022!)


There are Magic Masterclasses

How about an Online All Inclusive Two Month Membership to The Magic School for One,
available from Red Letter Days?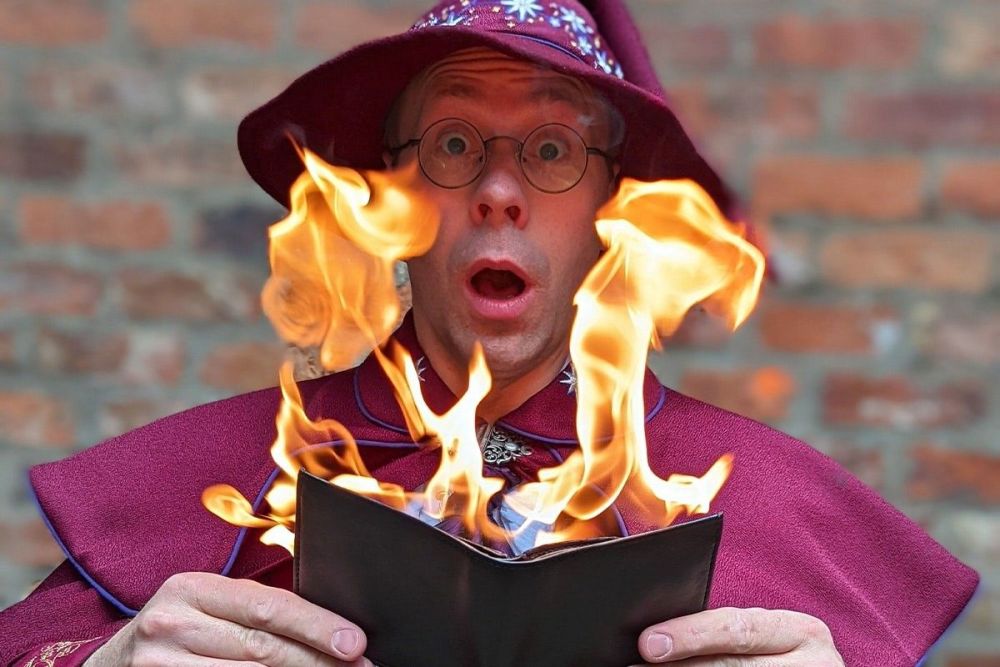 What about the Wizard Walk of York?

Go off on a quest through the alleys and snickleways of York to find magical creatures!
You'll receive a wizard wand kit filled with magical treats!
Available for two adults and two children, one adult and one child and two adults and one child.
Available from Virgin Experience Days from £27.00
There's also a Wizards London Walking Tour in London for two people for £30.00!


How about An Immersive Potion Making Cocktail Class for Two?
Enter a world of spells and magic with an interactive cocktail class for two at The Cauldron.
Visit a themed venue in Edinburgh, London or Brighton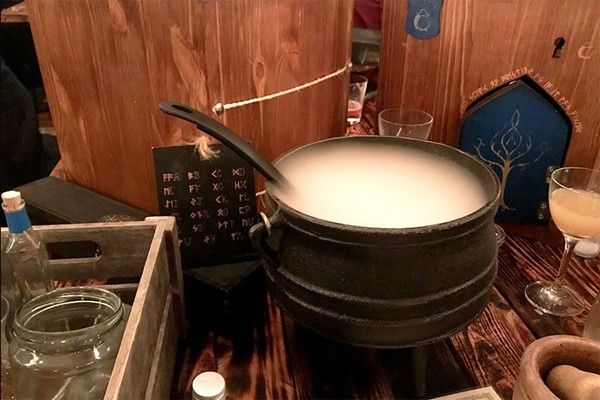 For £80.00 from BuyaGift.co.uk
(Don't forget to use our special exclusive offer - you can get 15% off with the code AHW2023
until 31 December 2023. (It's side wide apart from non-discountable products).
And for £32.00, there's also a Haunted Pub Tour for Two in London ..... spooky!