Cities of Dreams mugs from Emma Bridgewater
Posted on
Travel gifts are a great way for someone to cherish memories they had of a special visit to a place or a particular time in their lives. They are also something you can give people who are about to embark on a new adventure in a new place, too.
Emma Bridgewater has a range of gifts in her Cities of Dreams collection which is forever growing with new cities being added.
They like to make the nice things in life a bit nicer, at Emma Bridgewater, so her mugs and pottery is a great way to give someone to smile about as they have that first cup of tea in the morning, or when they get back from a busy day at work.
Florence, Venice, Rome, Edinburgh, Durham, New York, London, Cambridge, Paris, Oxford, York, Copenhagen, Prague and Barcelona all feature in her Cities of Dreams collection. You can buy half pint mugs for most of these cities.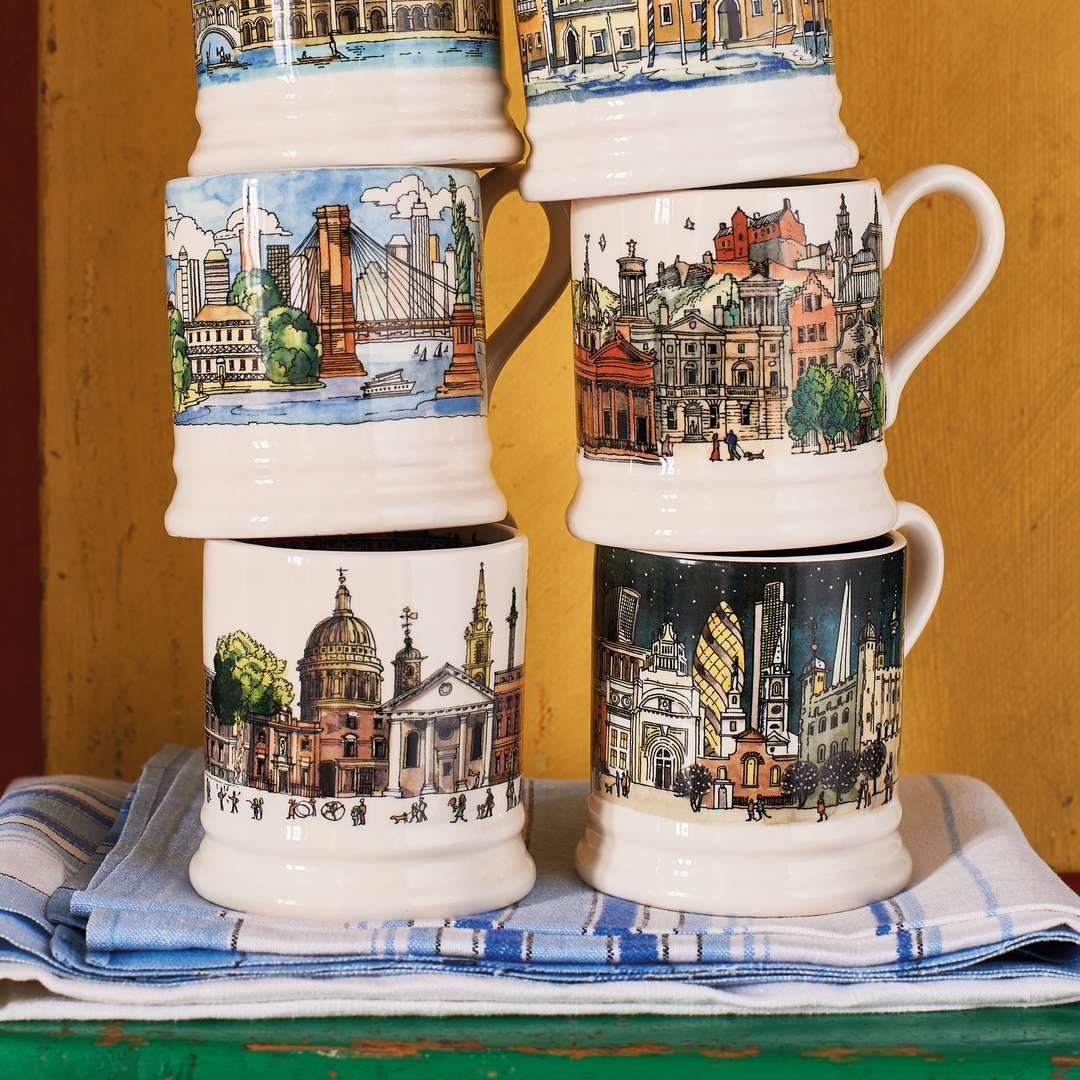 for £19.95 each half pint mug.
Fly away to Emma Bridgewater's website to see the full range :-)