Looking for a houseplant gift? Take a look at Bunches!
Posted on
I've used the company Bunches.co.uk several times, to send my Auntie Joan plants through the mail. She's always been really delighted with them. She loved her garden when she had one and was full of gardening tips and advice when we went to visit her.
Anyway, Bunches.co.uk have some gorgeous house plants, which would make lovely gifts.
There's a Peace Lily Plant - we have one of those in our bedroom and it looks beautiful, sitting on a dresser. One of the things I love about it is that they are very good air purifiers, and I've certainly felt ours gives me peace just looking at it and that the air is cleaner. They can filter harmful toxins and boost the humidity of a room, too.


There's also a stunning Yellow Calla Lily Plant for £26.00 with trumpet shaped flowers; I think it's quite unusual but the bright yellow colour will brighten up any room!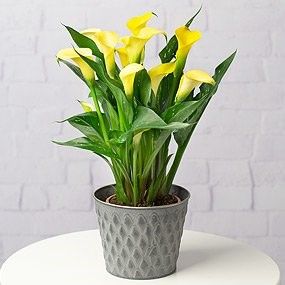 There's also a Grow Your Own Herb Garden. It comes with 7 seed packets - Oregano, Basil, Coriander, Thyme, Parsley, Chives and Mint - all suitable for cooking used as a garnish. This gift comes with 7 coloured plant pots, potting soil and a zinc display tray with handles. All for £27.00!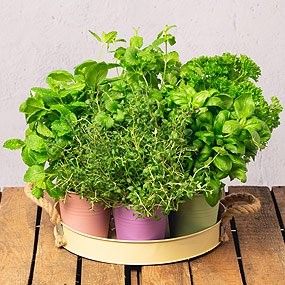 Or how about this Cascade Phalaenopsis Orchid? It's elegant and stunning, all for £29.00!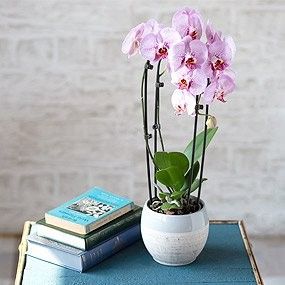 There are other house plants too - one for gin lovers, another for those who enjoy afternoon tea. There's begonia, rose, azalea, and a coral Anthurium.
Head to Bunches.co.uk now and take a look at their full range of houseplants.