Give a gift to help protect the UK's oak trees
Posted on
Did you know that there are about 121 million oak trees in UK woodland?
The tragedy is that we are losing our ancient oak trees. Pests and diseases could devastate the oak population – and there's a need to protect these wonderful oak trees for future generations to enjoy.
Enter Action Oak, an initiative to protect these trees. It aims to work with the owner and managers of oak trees and woodlands to protect the trees; to fund research to improve our understanding of the threats to oak trees and to help inform best management practices; and to use established professional and citizen science networks to record changes in the distribution, age and health of our oak trees so that it's possible to identify priority areas for action.
Action Oak is working in partnership with organisations and charities such as the Forestry Commission, the National Trust, The Royal Botanic Gardens Kew, both Scottish and Welsh Governments, Forest Research, Woodland Heritage, the Woodland Trust, the Duchy of Cornwall and DEFRA to protect our oak trees. And of course it's encouraging organisations and people like you & me to get involved and give our support.
And there's an easy way for you to support Action Oak and give someone who loves trees a gift as well!
Emma Bridgewater has a new half pint mug out called Action Oak. For every Action Oak Half Pint Mug sold, Emma Bridgewater will donate £5 to Action Oak, to help protect the nation's oak trees.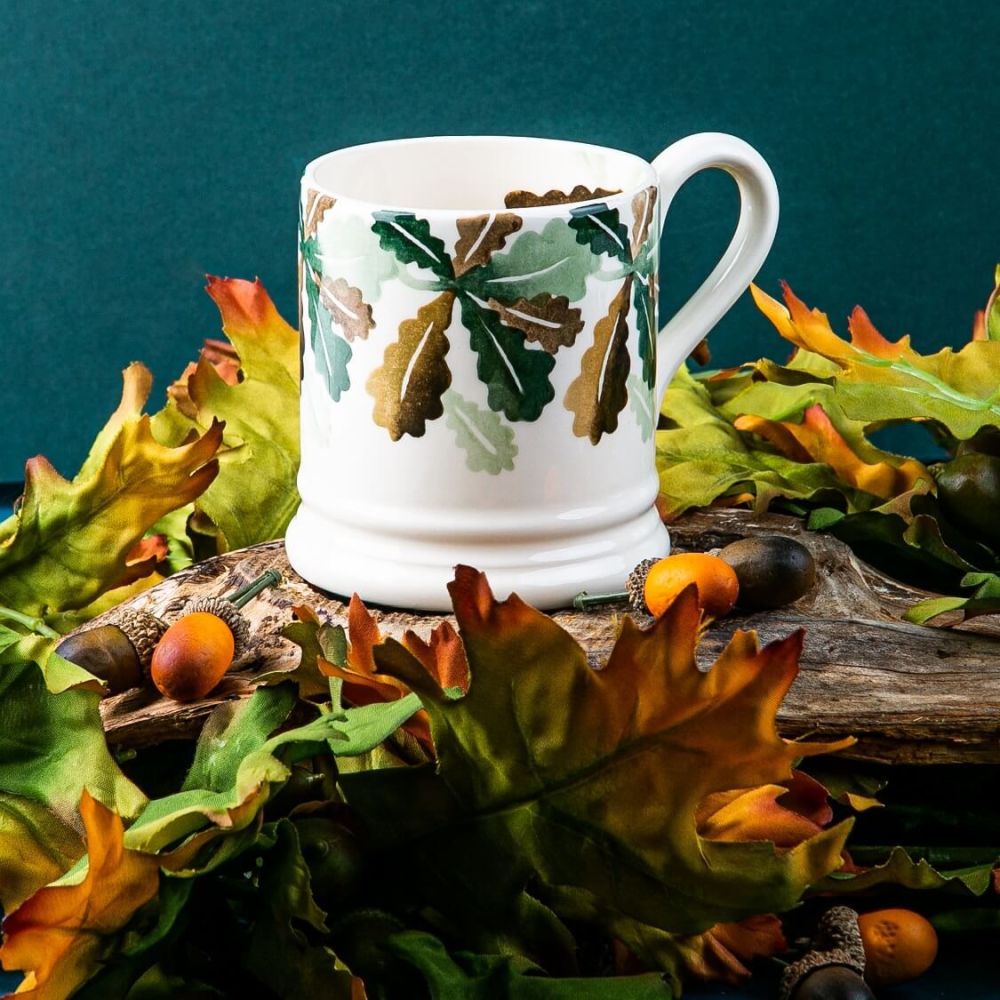 Give your support to Action Oak
when you buy an Action Oak Half Pint Mug from Emma Bridgewater
Oak trees are vital to the UK's biodiversity, since they support about 2,200 species – more so than any other native tree species!
If you want to actually send someone an oak tree to put in their garden as a gift, you could go to Tree2mydoor.com and send an oak tree. Their oak tree gift for £24.50 arrives with a height of 20-50 cm and can grow to a height of 21 metres (that's 70 feet).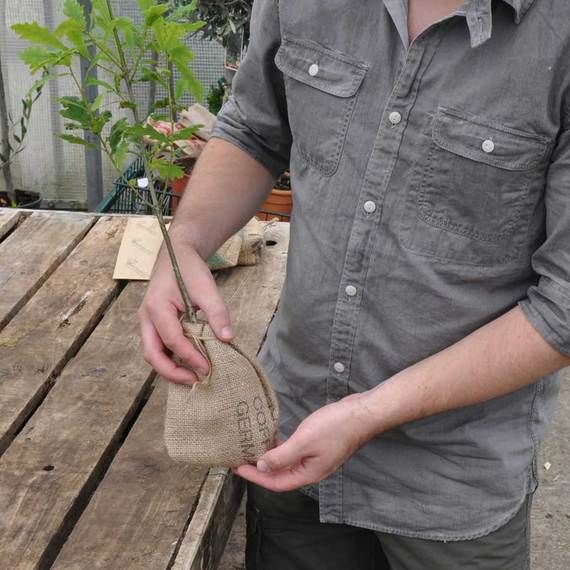 You could also help oak trees by actually giving one as a gift
This one is from Tree2mydoor.com who send trees as gifts
in the same way that florists send flowers!