Create your own personalised bamboo travel mug
Posted on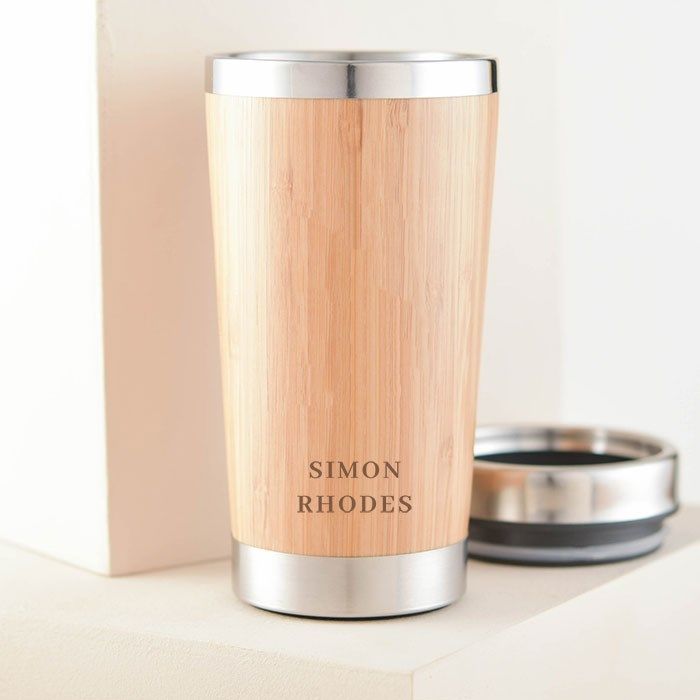 Create your own personalised bamboo travel mug!
It's made from stainless steel with a bamboo effect, and it can be etched with your personalisation - there are 4 possible fonts; your message can be up to 32 characters.
There's a preview so that you can see how your personalisation will look - just enter your message and press the Preview button.
This mug is great for keeping your drinks hot.
Hand-wash only!
This is available from Getting Personal for £17.99 - head to their website and drink in the information!