Gifts for the garden from the RSPB to help the wildlife in your garden
Posted on
The RSPB has some lovely new gifts for the garden which may appeal to the garden lover in your life!
And these gifts won't just be a gift for your loved one - they will help garden wildlife as well! Birds, pond life and bees will enjoy them.
This Nature Oasis bird bath and drinker will let garden birds take a refreshing drink - you need to fill it full of water first! - and have a dip.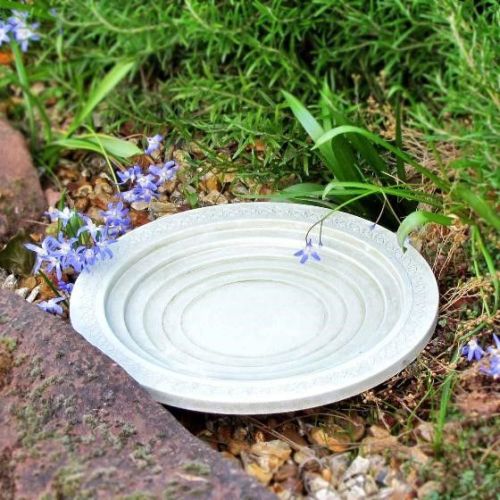 This Nature Oasis bird bath & drinker is from the RSPB for £18.99
The nice thing about this bird bath is that it's got steps in it - so wildlife can easily climb out.
The bird bath is made from new sustainable material called Polyboo, a mix of 100% recycled plastic with natural bamboo fibres, which provide flexibility. Polyboo comes with a frost-proof guarantee. The birdbath is just under 30 cm in diameter, and 5.5 cm high. Find out more here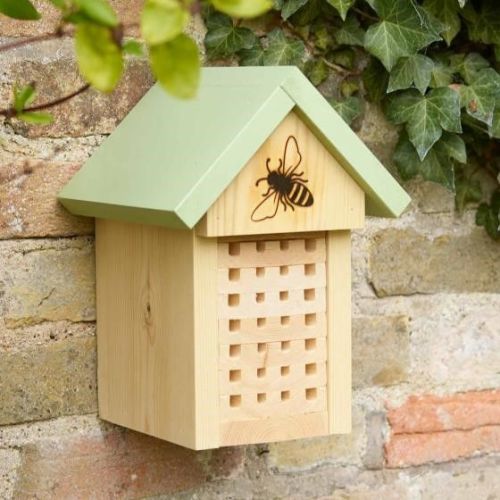 This is a Solitary bee home, £24.99
The Solitary bee hive is designed for leafcutter and red mason bees. It comes with removeable nesting trays, metal fastenings for secure siting and an overhanging roof to protect bees from the rain. It's made in the UK from FSC ® certified pine. Find out more
The RSPB Shop also has new pond liner kit from £20.00 - we've just ordered a small one (2m x 2m) and I can't wait to dig the pond out! The kit comes with a durable liner, recycled fleece underlay and an expert guide to creating the perfect wildlife pond!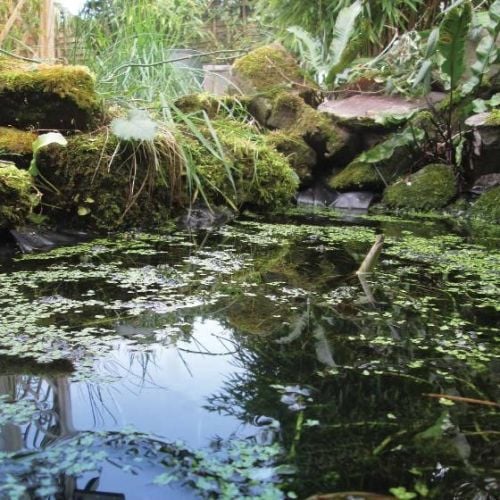 Give the wildlife in your garden a pond -
The RSPB has a new pond liner kit, from £20.00
A pond is one of the best things you can give wildlife - it will be a source of water for birds and mammals, and attract frogs, toads and newts who are drawn by the insects enjoying life in pond water. Put your pond in a sunny spot and you may find dragonflies and damselflies visit too in summer! Find out more about the pond liner kit here.