Donkey Sanctuary Shop opens online
Posted on
Gifts for donkey lovers will be easy to find at the Donkey Sanctuary's online shop which has just re-opened following the easing of lock-down.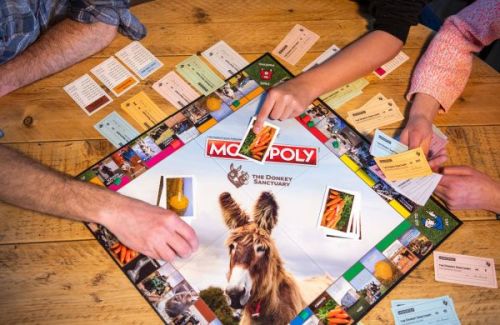 There's even a Donkey Sanctuary Monopoly Game!
They have a wide range of items, including clothing and accessories, stationery, toys and games, kitchenware, homeware, cards and wrapping (including Christmas cards), products for donkey care, donkey portraits of your favourite donkeys, products celebrating the Sanctuary's 50 years and more!
If you're looking for notelets and cards, they've got a good selection with some wonderful designs; I particularly like this one, of the donkeys under the tree!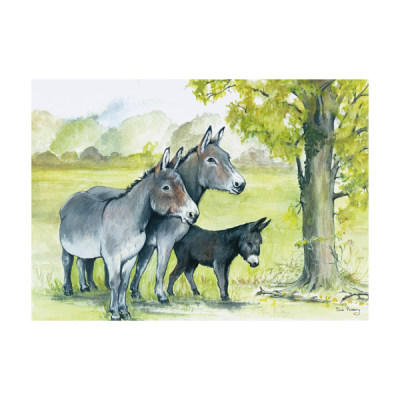 Of course, all the purchases from the Donkey Sanctuary help the charity continue with its wonderful work to help donkeys, not just in the UK but around the world. Find out more about the Donkey Sanctuary here.
Kick up your heels and canter off to the Donkey Sanctuary Shop here