Treat a garden lover to an RHS Gift Membership
Posted on
As well as running a membership scheme, the RHS has a Gift Membership which is perfect for anyone who loves gardens! It's £65 for a year's membership.



There are five key benefits..
Your giftee will receive these current member benefits:
• Free entry to the four RHS Gardens and over 200 Partner Gardens** for the member plus a family guest or 2 children
• A monthly subscription to The Garden magazine, worth £4.95 a month, full of tips, interesting articles and stunning photography
• Unlimited, personalised RHS gardening advice
• Exclusive access to RHS Flower Shows and savings on tickets
I took my parents to Hampton Court and we had an amazing day out. (Tip: I booked us in for a sit down lunch as an extra treat, so that they could have a good rest and that worked a treat.)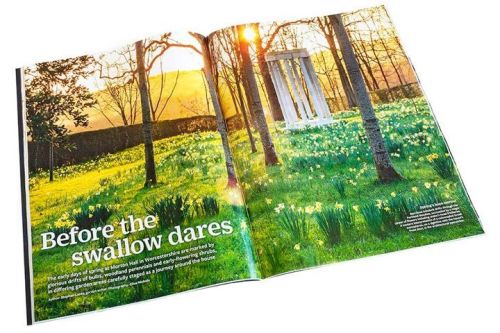 Members receive The Garden magazine every month - worth £4.95 in itself!
The RHS is known for many of its campaigns to get everyone involved in gardening, whether they have their own gardens or join in campaigns such as Britain in Bloom, Community Gardening, Greening Great Britain, Wild About Gardens and National Gardening Week. They do a great deal with schools too, which is vital if we are to have generations to come of people who care about gardens and who are active in them, both their own and their neighbourhood.
There are a range of memberships available such as Individual and Joint, Gift, Life and Senior Life, Students and RHS Fellows.