Send British Grown Sunflowers through the post
Posted on

If you're looking to send someone just a little something to brighten their day through the post, you could look at Flying Flowers.
They have British Grown sunflowers available with 25% extra and free chocolates as well, but these blooms are only available until the 2nd October.

Whatever the weather is doing (and it's pouring here at the moment, despite two or three forecasts saying it wouldn't), sunflowers can bring some cheer! Why not treat yourself?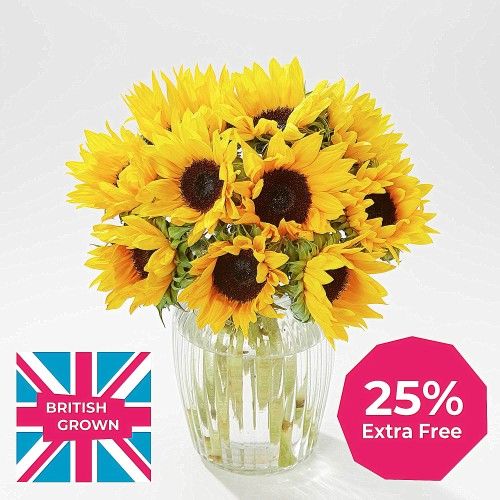 British Sunflowers + 25% extra free plus free delivery!
(Oh, and free chocolates as well!)


All for £19.99
from Flying Flowers

You can find out more about their British growers here.