Emma Bridgewater has new mugs to commemorate the life and work of the late Queen Elizabeth II
Posted on
It was so very sad to hear of the death of Queen Elizabeth II. Even though she was 96, I always hoped that she would be with us and enjoying some peace and more time for herself for years to come. It was not to be, sadly.
If you would like to have a commemorative gift to give someone who loved Queen Elizabeth II, you may like to know that Emma Bridgewater has produced a couple of mugs for any royal fans.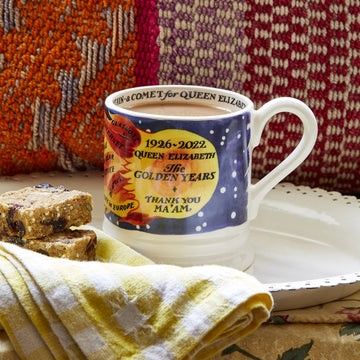 This is the Queen Elizabeth II Golden Years 1/2 Pint Mug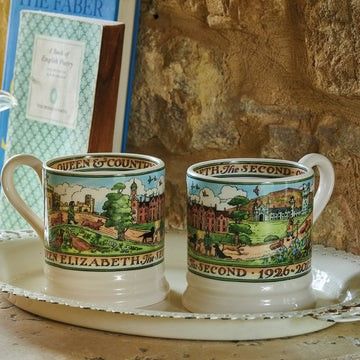 This is the Queen & Countrywoman Elizabeth II 1/2 Pint Mug
to celebrate the Queen's love for the countryside.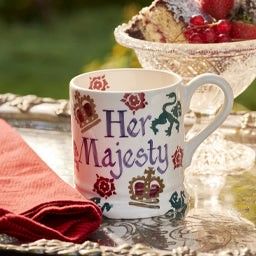 You can personalise this half pint mug
From £23.00
You can personalise the half pint mug which has a sponged pattern of crowns, roses and lions on it. You need to make sure you get the personalisation exactly as you want it, when you type it in, with the capital letters you want and so forth.
As Paddington said at her Platinum Jubilee, "Thank you, Ma'am, for everything."
May Queen Elizabeth II now rest in peace, alongside her beloved Prince Philip, and may we wish King Charles III all the very best for a long, happy reign. We're thinking of the Royal Family at this very sad and difficult time for them.