There's a Personalised Elephant Dung Photo Album at Paper High (and it's 30% off!)
Posted on
There's a Winter Sale on at Paper High at the moment, with up to 50% off with over 250 lines!
They sell unusual, eco-friendly products carefully made by artisans in Nepal, Sri Lanka and India from recycled and sustainable materials!
One of their more unusual products which has definitely been turned into something else is their elephant dung product range - with some lovely stationery gifts. And on offer with 30% off is their new Personalised Plain Elephant Dung Photo Album!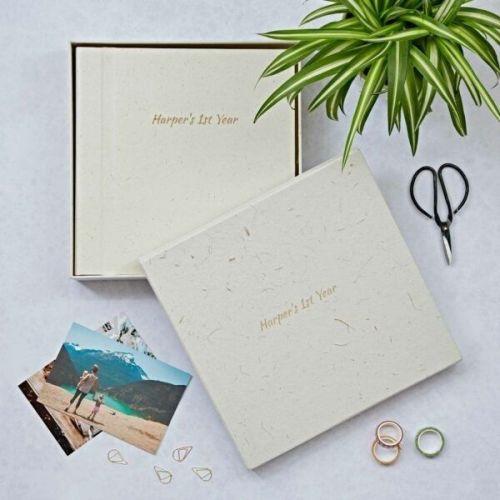 This Personalised Plain Elephant Dung Photo Album is available from Paper High
£24.47 - £34.97
Imagine giving someone a photo album that an elephant has helped to make! The elephant dung stationery is hand made from 25% recycled paper and 75% elephant dung, so texture and shade of the paper covers may vary depending on the elephant's diet!
The album comes in three sizes, small, medium and large, and it can be personalised with up to 2 lines of your own special message on the cover and also the matching gift box.
There's also an album with gorgeous elephants on the front!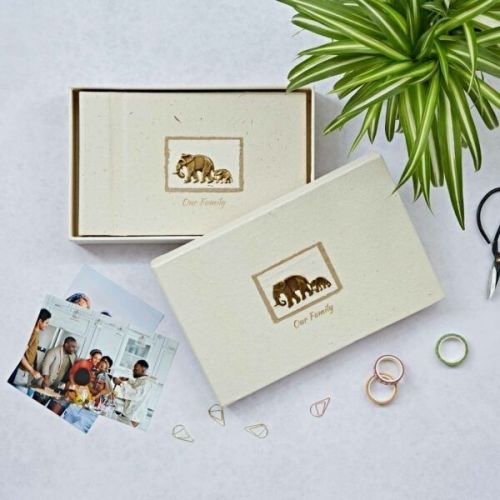 This is the Personalised Elephant Dung Photo Album
also for £24.47 - £34.97.


Head off to Paper High here to see the rest of their
elephant dung stationery