Bee friendly plant gifts from Flying Flowers
Posted on
If you've want to send a plant gift to someone who loves nature, do take a look at Flying Flowers.
They are based in the beautiful Channel Island of Jersey, and they have a wonderful range of flowers and plants for anyone who wants to send a loved one a gift.
And one of the things they care about – apart from sending beautiful flowers and plants to people – is bees. They have a section on their website called The Beehive because they are on a mission to save bees.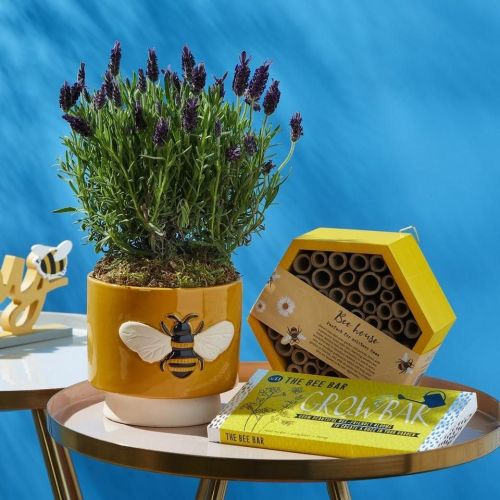 Flying Flowers have a Bee Friendly Bundle you could send
for £55.00
The Bee Friendly Bundle has a pollinator-attracting lavender (in a ceramic bee pot), a bee house for solitary bees to nest in, and a grow bar that should grow into even more bee friendly blooms! So lots to help bees with.


So they've got some guides to inspire you and help you get involved with saving bees in your local area – and to help the bee pollination bloom!
They've got a Bee Identification Guide so that you can identify who is buzzing around your garden,
Information about why bees matter, and why they are important, they've got amazing facts about bees such as how many bees does it take to make a teaspoonful of honey, information about World Bee Day (on 20th May each year) and how to help your local bees. They also have a useful section on Bee First Aid so that if you see a bee that isn't looking as buzzy as it should, you'll know what to do.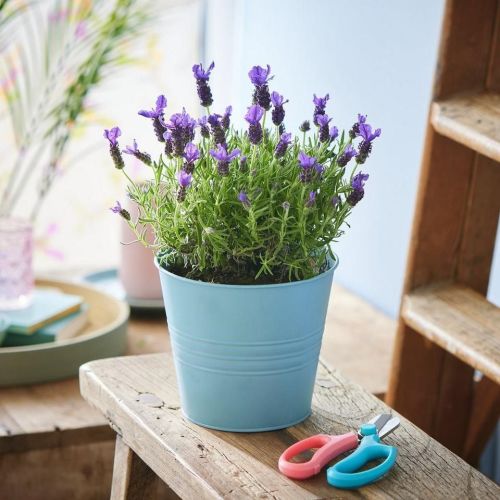 This is the Lovely Lavender Tin for £28.00
They've also got the Top Bee Friendly Cities in the UK – find out about the Manchester Bee - does your nearest feature on the list? And there's a playlist with songs which are representative of bees and sounds which will attract bees to the garden. There's Best Flowers for Bees, and flowers that bees avoid. You can find out how to build a wildflower planter to help bees, and a guide to British wildflowers.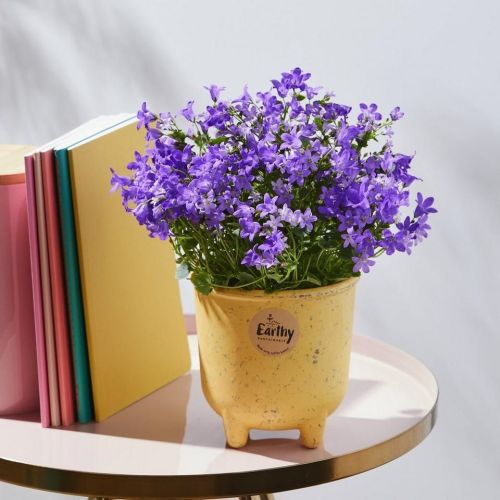 This is the Caring Campanula for £30.00
It comes in a pot made from recycled agricultural waste blended with resin.
Buzz off to Flying Flowers' Beehive to find out more.