Help Free the Bears care for bears with a Christmas e-card!
Posted on
What with postal strikes and posting days before Christmas, a lot of us will be wondering how we can send Christmas wishes to loved ones.
Well, good news! The charity Free the Bears have a number of Christmas e-cards you can send and every card will help them care for the bears in their care. They have lots of bears they've rescued from bear bile farms in Laos, Cambodia and Vietnam and the bears are in sanctuaries and need looking after. Free the Bears are doing their best - this year they've rescued 21 gorgeous bears in various conditions and the need all our help to give these bears the best care and all the bear necessities a lovely bear needs.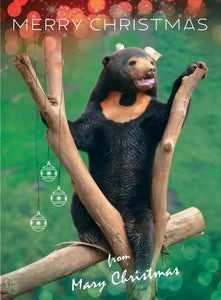 Help Free the Bears by sending one of their Christmas e-cards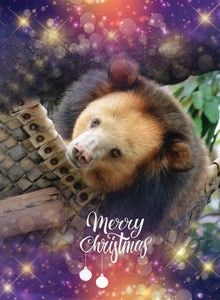 Each card is £6.00 and will help give the rescued bears all the care they need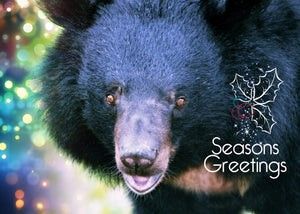 This is a Seasons Greetings E-card (emailed to a loved one).
Shoelace is grateful for your support and help!
There are other gifts you can give, either for the birds or humans, so take a look at Free the Bears' gifts and see what you can do to support them. Visit their website here